i went back to talk to my client about some future projects, and was able to snap a few photos of the window i painted hanging in the nursery! my friend jessica (who is a wonderful interior designer here in atlanta) designed this sweet baby nursery for baby cullen, and it is just beautiful. jessica's nurseries always are always playful but not too 'baby', which i think is a hard job to accomplish, but she does flawless work. she always mixes in industrial and 'rough' pieces too, which is so practical when it comes to kids - why don't more people do this!? anyway, i wanted to share a couple of the photos of this nursery completed, and show you guys where the window project finally ended up!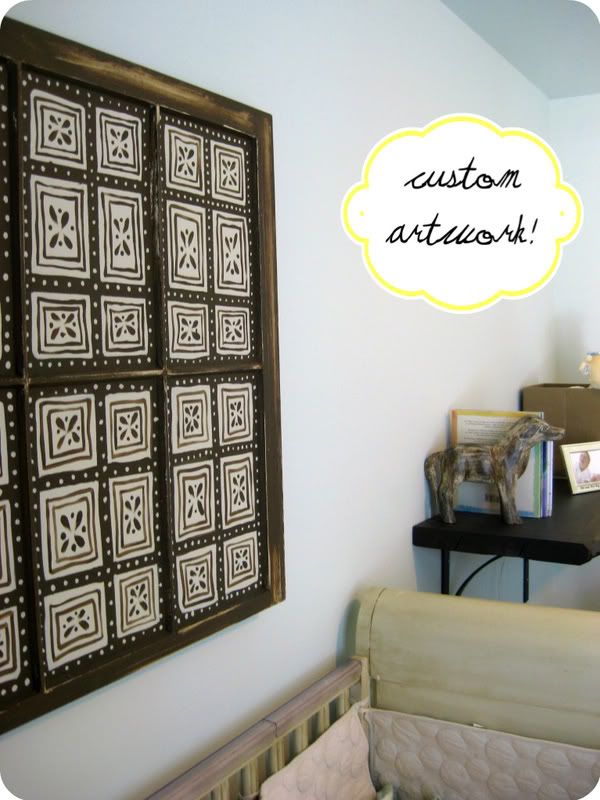 i love the subtle, soft robin's egg blue they used on the ceiling and walls, and the playful detail of the dog book-end. jessica also antiqued the crib a bit, and there is a really cute dresser that didn't make it into any of my shots!
*
such a sweet room!
___
contact me at kristen.fountain@gmail.com if you would like to have your own custom vintage window painted!