this week, i completed two small furniture projects, commissioned by a client. she had saved this magazine clipping, and had me paint this nightstand that she's had for years to resemble the piece in the magazine...
here it is before i painted it (after i removed the drawers!):
and, here is the magazine clipping (notice the dresser that is to the right in the photo):
here is my result: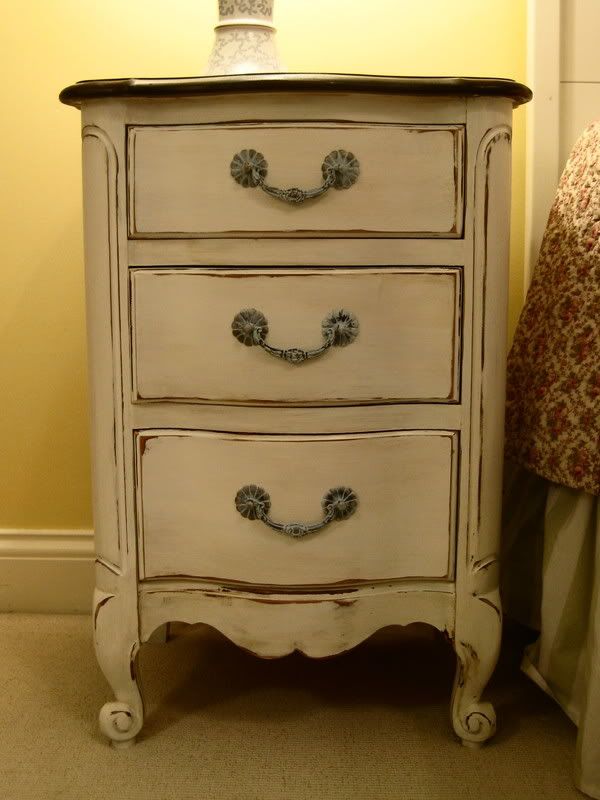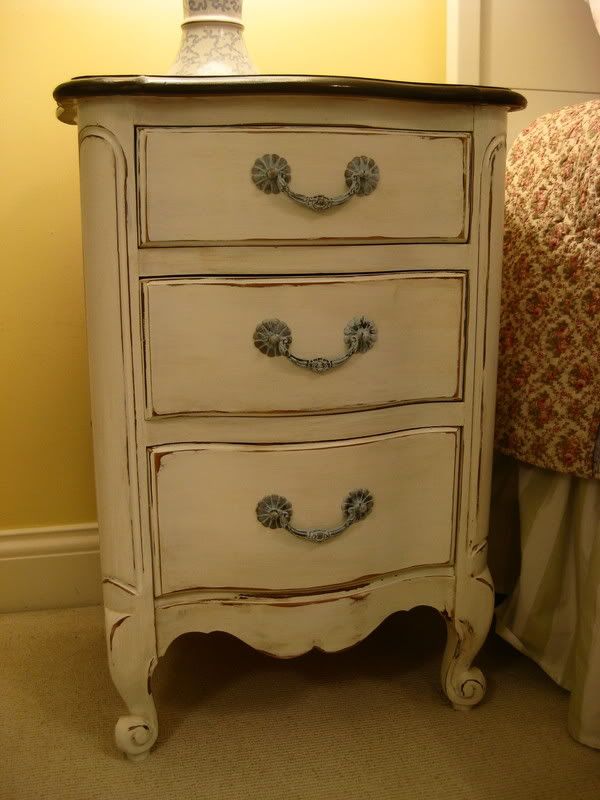 i painted the whole thing a distressed off-white, then re-stained the top in a dark "java" stain, to resemble the "French" look of the piece in the photo! i also scuffed up the hardware, and did a distressed blue finish on it, to give it more of the country look...
fits in the room much better now!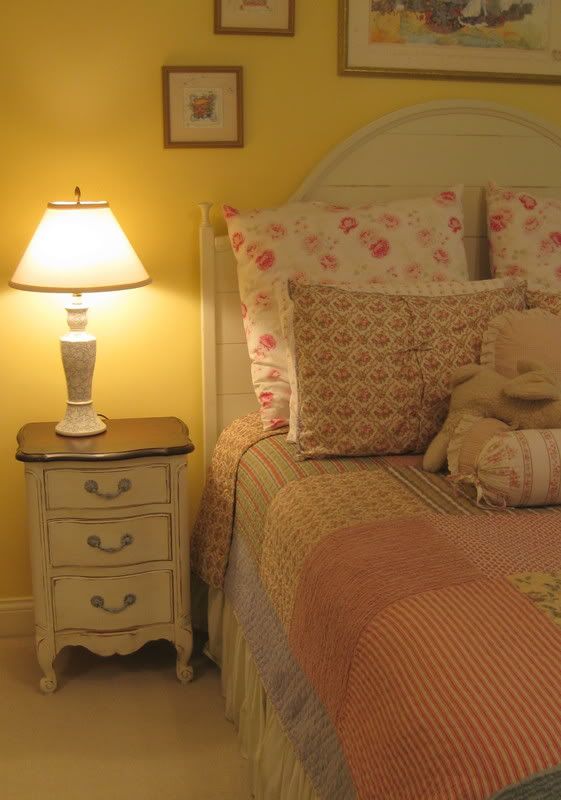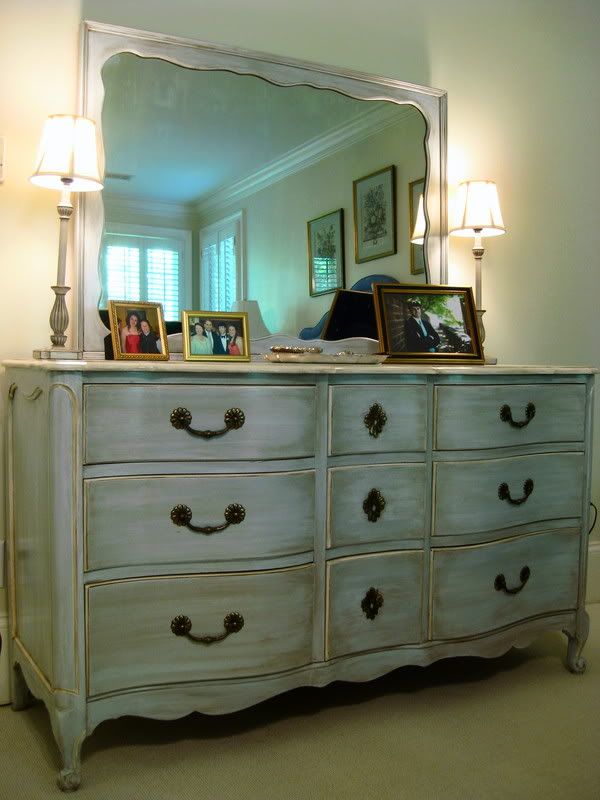 this dresser and the nightstand were both parts of an old set...aren't they so much better painted? i love them now! :)
_______
if you live in the atlanta, georgia, area, and are interested in having furniture or walls painted, please feel free to email me at kristen.fountain@gmail.com