i did this commission for jenny's baby nursery - for her sweet baby girl - who is due at the end of july!
jenny is a wonderful photographer
,
so i can't wait to get some better shots of this dresser when it makes it upstairs to the baby nursery. anyway, here is the dresser before we began: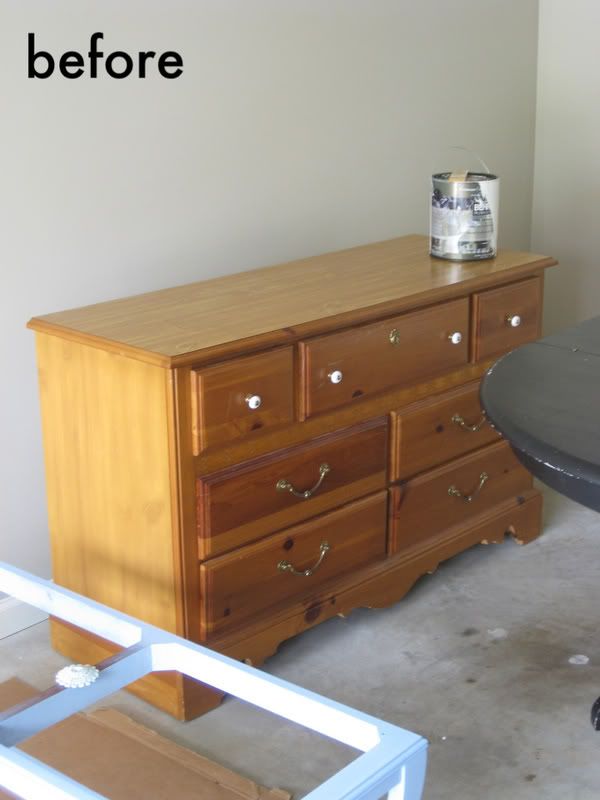 the dresser was a hand-me-down that jenny and her husband already had, and she was planning to buy a different one for me to paint, but i convinced her that this one was just fine, and she was happy with the outcome...
here is her crib bedding (isn't it pretty?), which is where i got the inspiration for the knobs, which i hand-painted: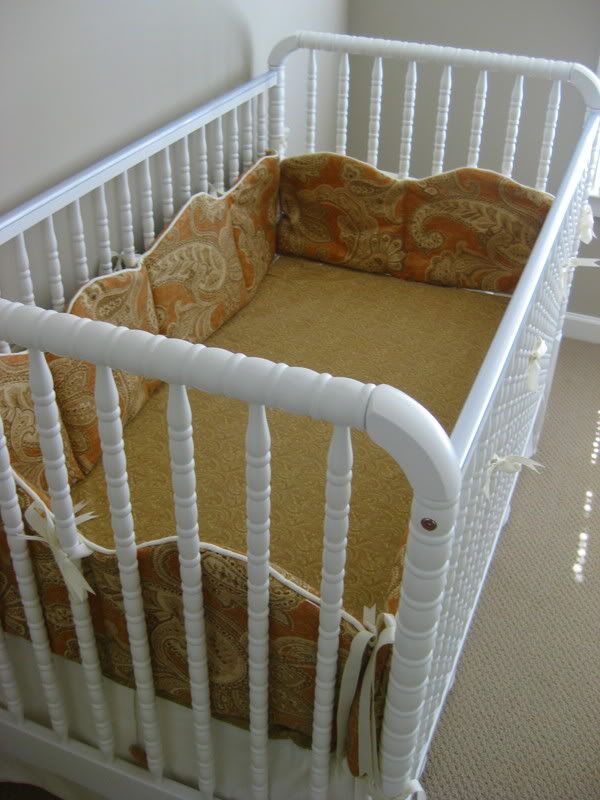 and, here is the result!
detail shot of the distressing and the knobs i painted: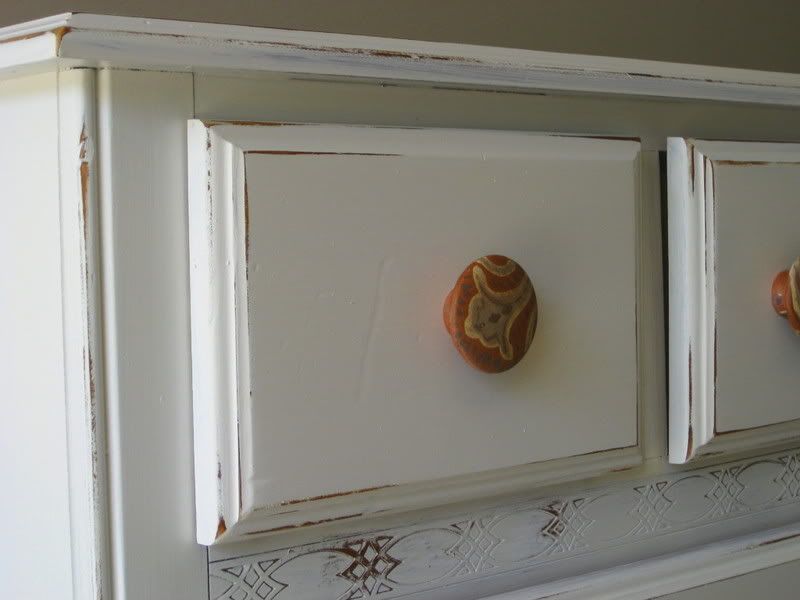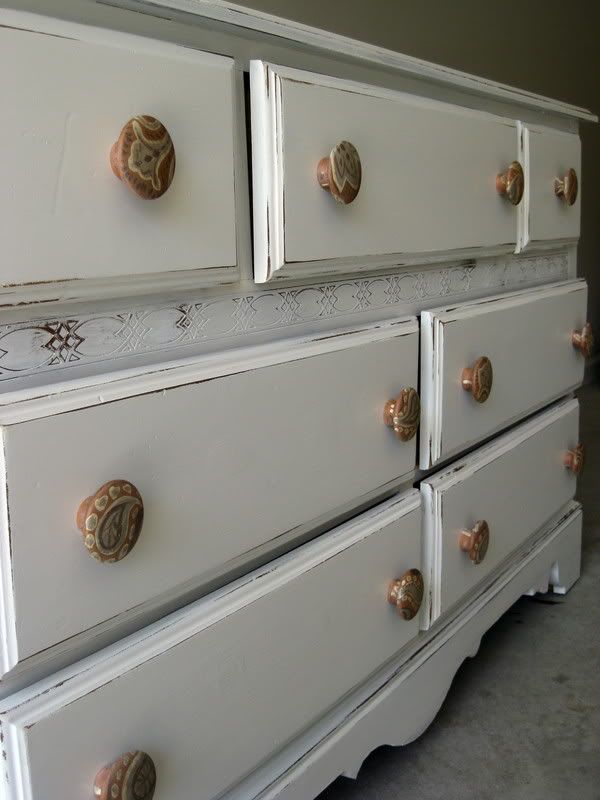 _______
if you live in or around atlanta, georgia and have decorative painting that needs to be done, please feel free to email me at kristen.fountain@gmail.com