i have 3 pieces of furniture for sale!
first up, the little chevron table:
i looove this table. it has an industrial feel to it, but the subtle blue and white chevron print are fun and unique!
table top is 20" by 21", and it is 23" tall. it'd be a great nightstand, side table, or accent table.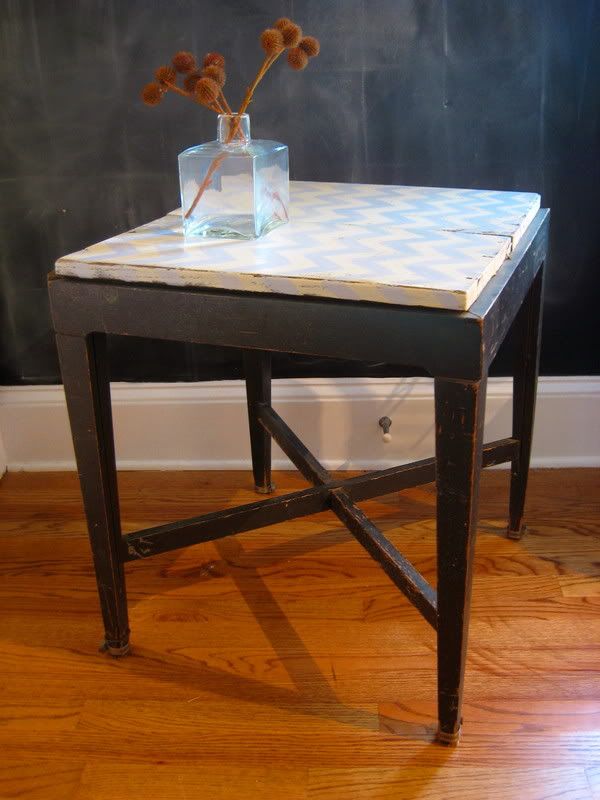 table top! it's a soft, dusty blue.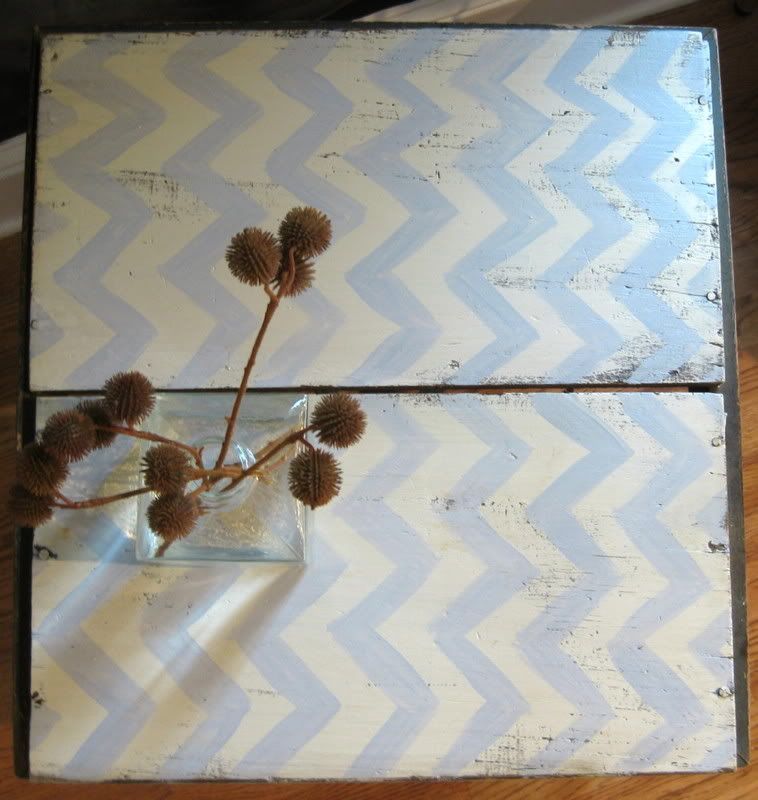 next, is this fun little side accent table. measurements are 36" diameter with leaves raised, 20" deep without leaves raised, and 30" tall. it'd be a perfect little breakfast table, work table, console, or side table.
______
*** update: gerber daisy table is sold! thanks, sheila! ***
leaves up!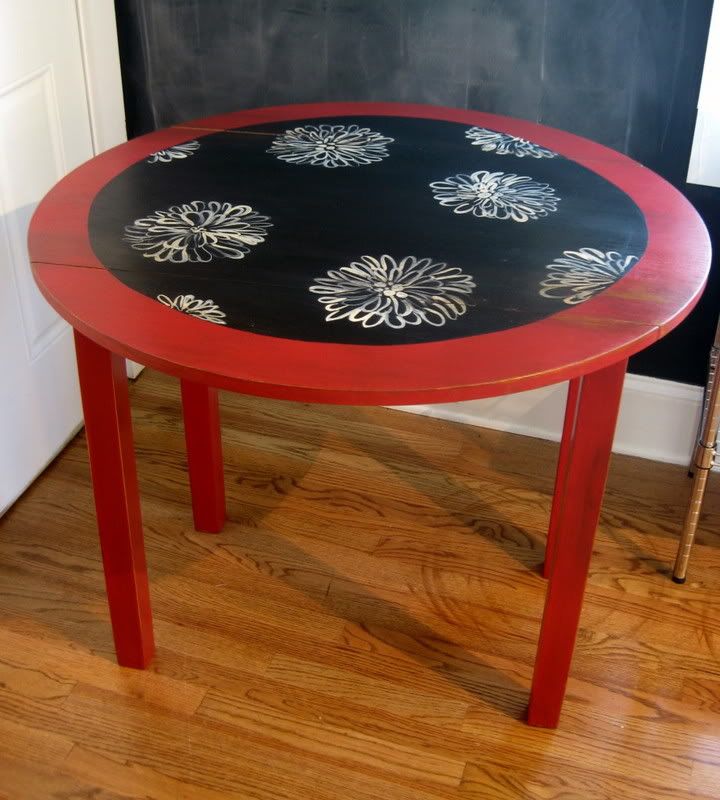 detail shot: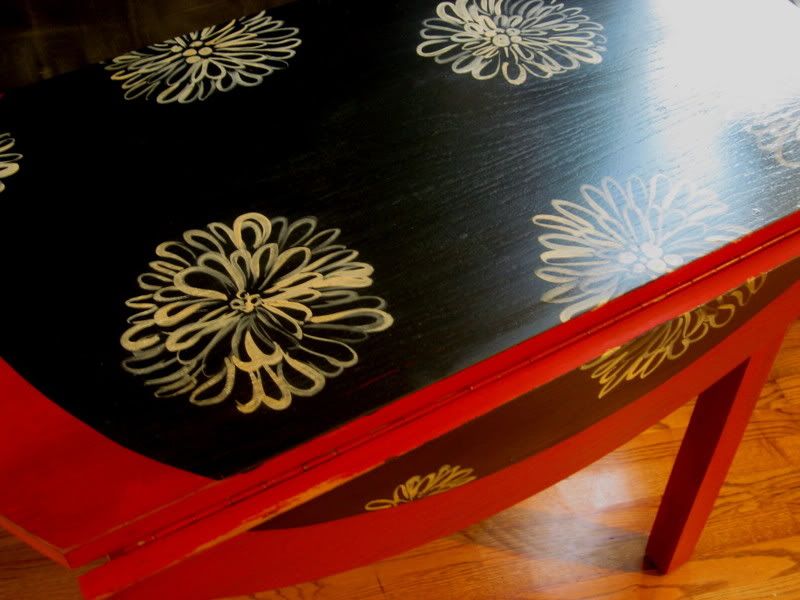 as always, i handpainted the design on,..
________
*** edit: sewing table is sold! thanks, alison! ***
last, is this sweet little sewing side table: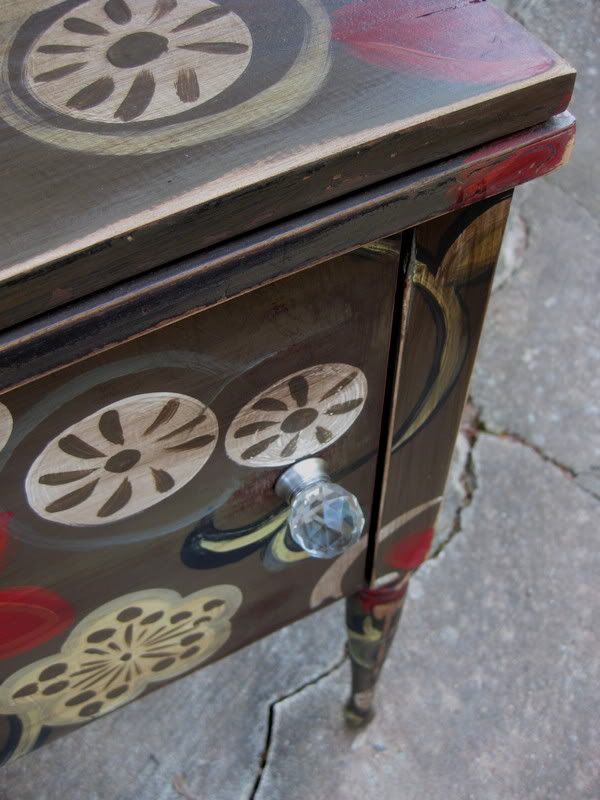 i'm not sure of the exact measurements on this one, but it's an old sewing table, so it's about 30 inches tall, probably about 20" by 25" on top!
please email me if you are interested in purchasing any of these three pieces! i can tell you prices, size info, color info, and have more pictures of all items if needed. you can reach me at kristen.fountain@gmail.com. :) all 3 items are shippable, so don't be shy, far-away folks!