this bench started out solid black, and was painted blue using spray paint (it's actually best to use a latex-based paint, but we worked with what we had!). it was feeling a little too bright, so to tone the whole thing down a few notches, i did a heavy antiquing glaze on it, and now it matches the bedding perfectly, and adds such a soft, custom feel to the room.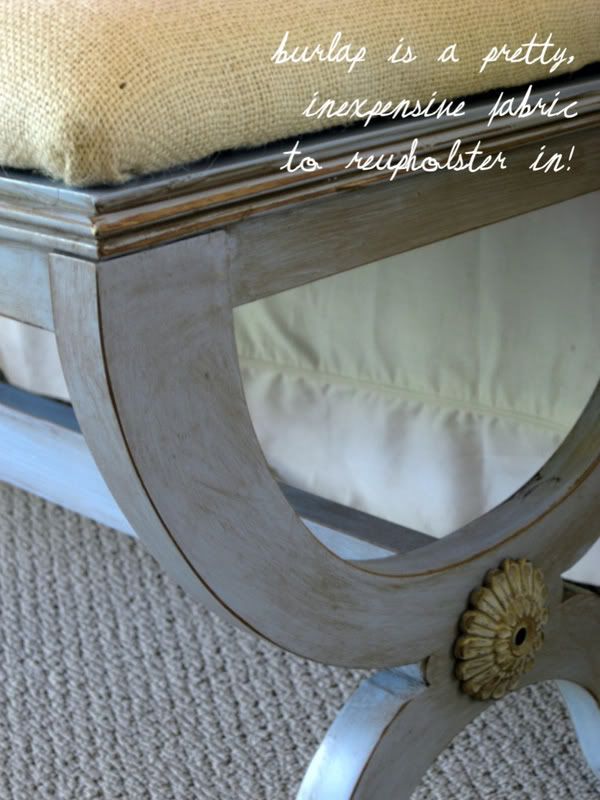 _____
for those of you that have questions about how i paint furniture, please head over to
how to be mediocre at everything
today for my guest post with some of my tips & tricks!