just a few inspirational photos today of painted pieces that i adore! been saving tons o' photos on my computer for clients and for myself...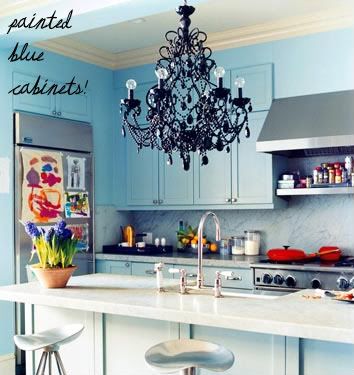 [photo from domino magazine]
i love this photo! don't you just adore those blue cabinets with the blue wall? and could anything "pop" more than that black chandelier? might have to use this as inspiration for the
chandelier that was given to me
!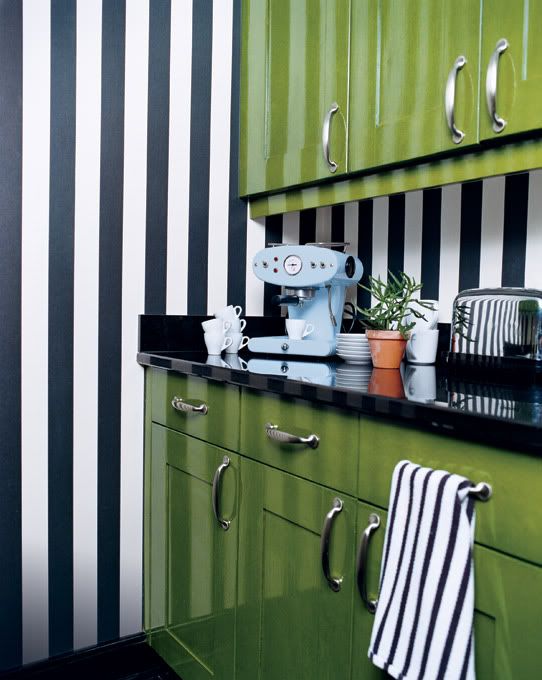 [photo from domino magazine]
ahhh! more painted cabinets..this time, in a glossy green! so fresh, and i love it with the black and white striped wallpaper. i had a small entry way painted in black and white stripes at my old apartment, and i wish i had photos of it for you guys. 'twas before the blog days ;)
i found this last photo on a search for a client...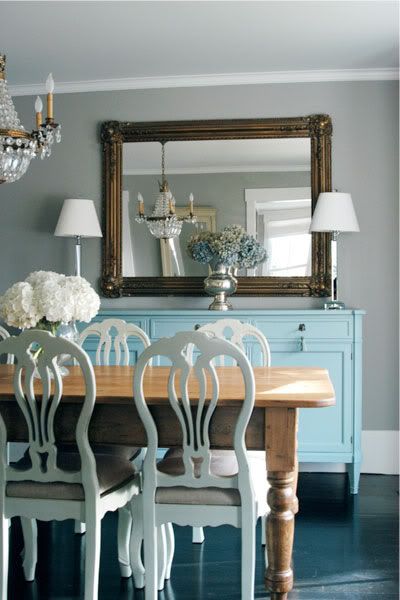 [not sure where this photo is from! sorry, it was a google image search...]
i love the way that nothing really screams "PAINTED FURNITURE" at you, but there are at least a few painted items in the mix. plus, you know i love those grey walls.