found 2 treasures today while out thrifting:
this pretty hurricane lantern is missing two panes of glass, but i think it'll be easy to get new ones cut to replace them. it's very heavy, and (mom, i know you'll be proud of this!) i get a real kick out of the fact that the $80.00 price tag from jc penney is still hanging from it! it's about a foot and a half tall, too. a great find, if i do say so myself.
also, i think it's funny that it's the "cindy crawford for jc penney" line. why is she making candle hurricanes? whatevs!
annnnd, i found this basket for collecting eggs from my chicken coop. jay kay, i don't have a chicken coop (though, i do kind of want one).
this baby was only $1.81 (odd price, eh?)!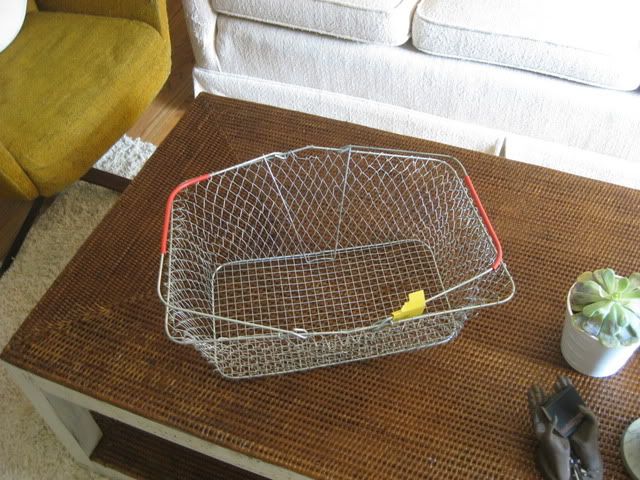 these wire baskets are all the rage, and i find it quite nutso that some of them are upwards of $80.00. i mean, really?
anyway - happy finds! have a great weekend, friends.