it's done!
this is one of those pieces i kind of just made to make myself happy - i hope someone out there loves it like me. it is fo' sale as of NOW.
stats: 39" tall, 18" deep, 35" across
4 drawers, and they are lined in white drawer liner paper. in excellent condition, and is made of good, solid wood. all of the hand-painting was done by your's truly, and all designs and patterns were dreamed (literally) up by your's truly. i definitely see this piece in a chic little girl's nursery (it's a perfect hight for a changing table, actually) or maybe in some hip girl's bedroom. wherever it lands, i hope it brings smiles to faces!
email me at kristen.fountain@gmail.com for pricing and other questions!
the stall of the dresser is painted a pale (hand-mixed, so i don't have the color!) pink, and the chevron print is hand-mixed white and coral).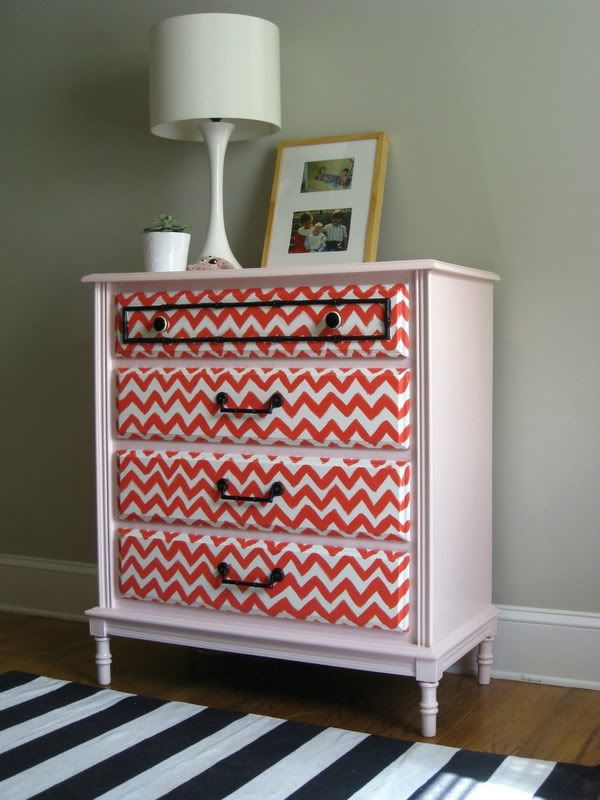 i love the contrasty knobs and bamboo hardware!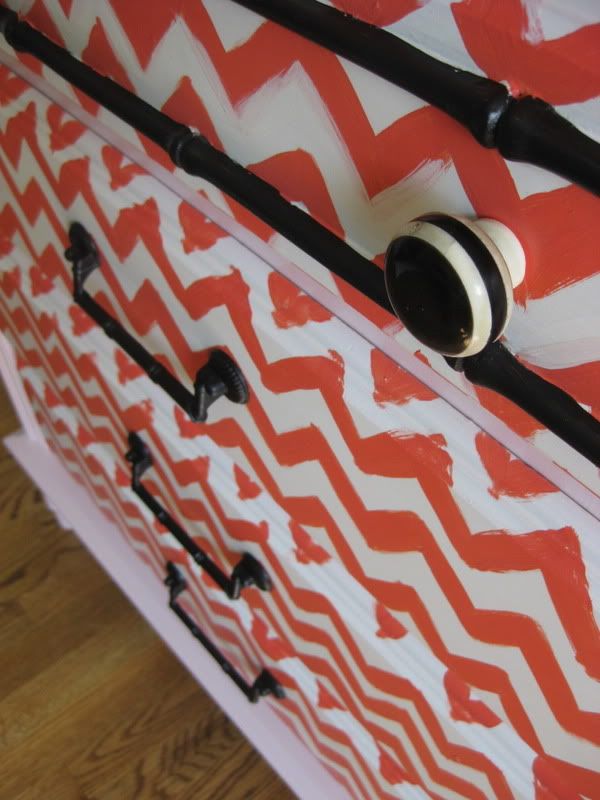 sweet feet!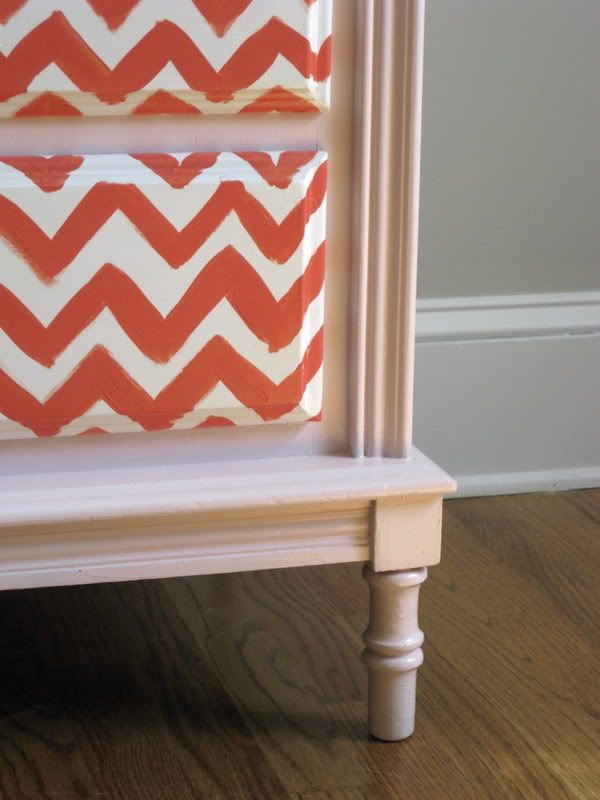 i highlighted the awesome bamboo detail in black!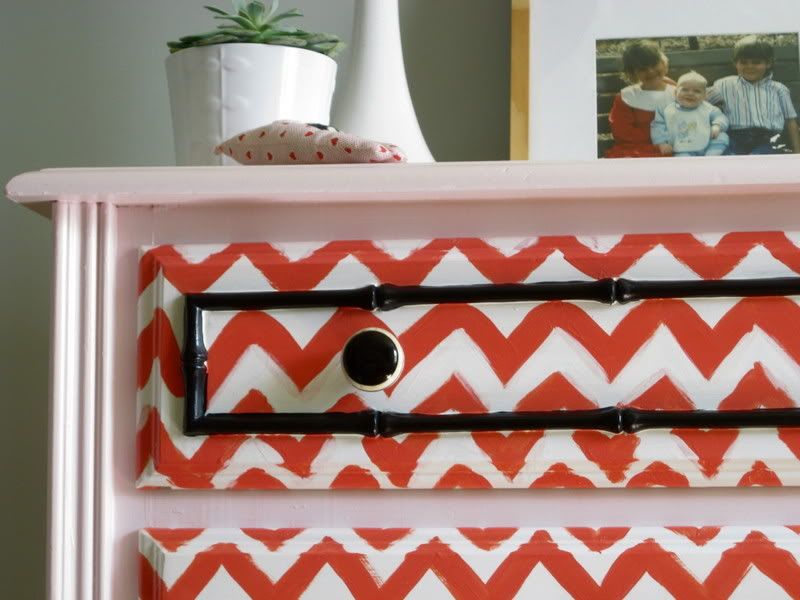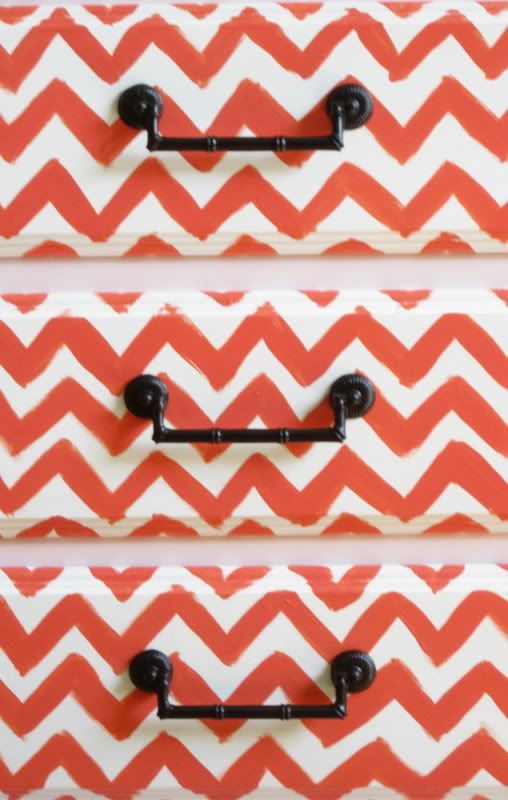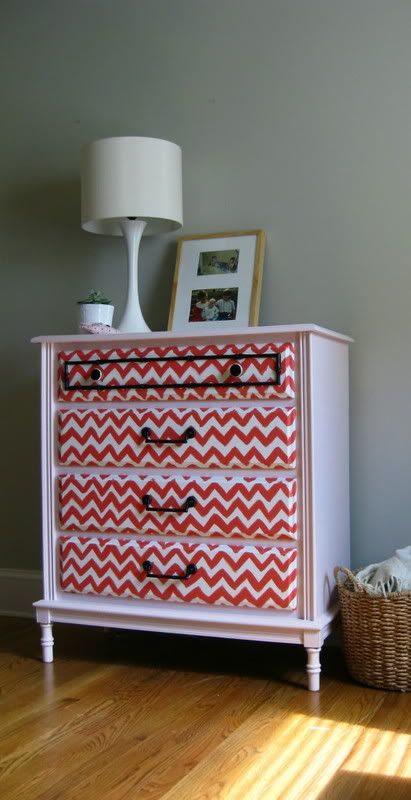 (cute lil monster tooth fairy pillow is from
here
)
______
and, i'd like to give a note of appreciation to mika, who, while i was taking these photos, took it upon himself to lick this throw pillow for 15 minutes straight. thanks, buddy. i'm sure the pillow needed a bath.