i finally finished the work at the condo here in atlanta that i was working on. i did everything from choose the wall colors, to pick out designs for painting, and it was so much fun! thank you, laura, for being so open to suggestions and letting me have a blast while working!
here is what the big empty wall looked like before i got my hands/brain on it. laura has an awesome view of the city outside of that huge window, and she also has a lot of green outside of it from all the trees and flowers blooming. i suggested a green color to continue bringing the outdoors in, and i think it turned out really nice.
here is the before: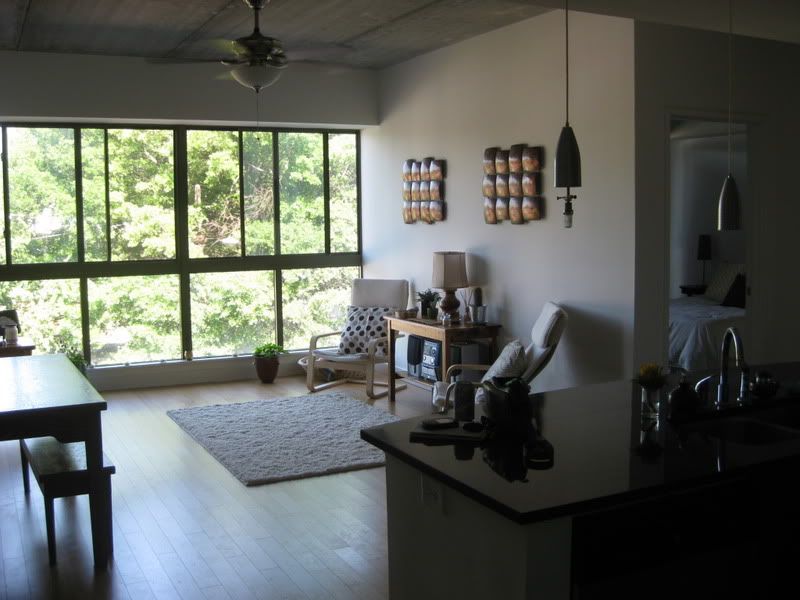 and, after!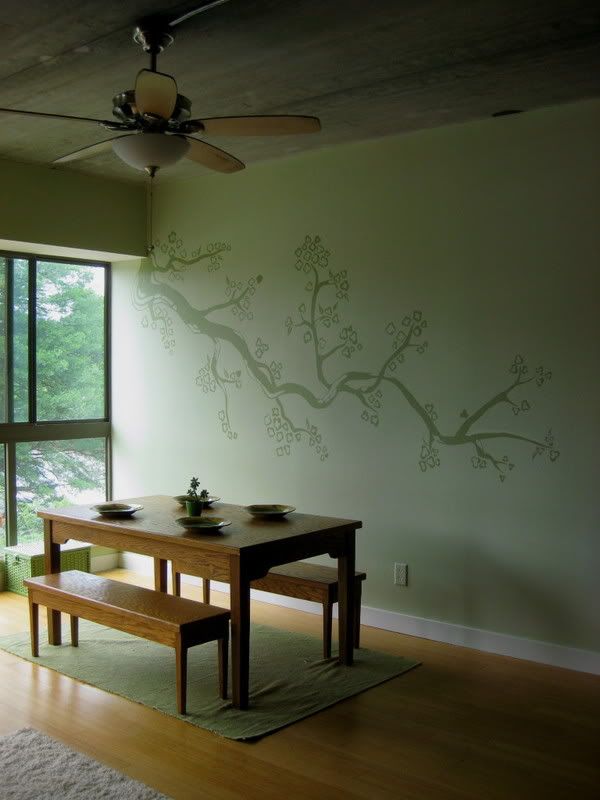 the mural was inspired by
this one
, over at "young house love." i saw it a few months ago, and fell in love with the two-toned mural and the way it meanders across the wall. when i initially met with laura, and she told me specifications about the space (she wanted a clean look with modern and calming colors, because she teaches yoga in this room), i knew it was a perfect fit.
in the works: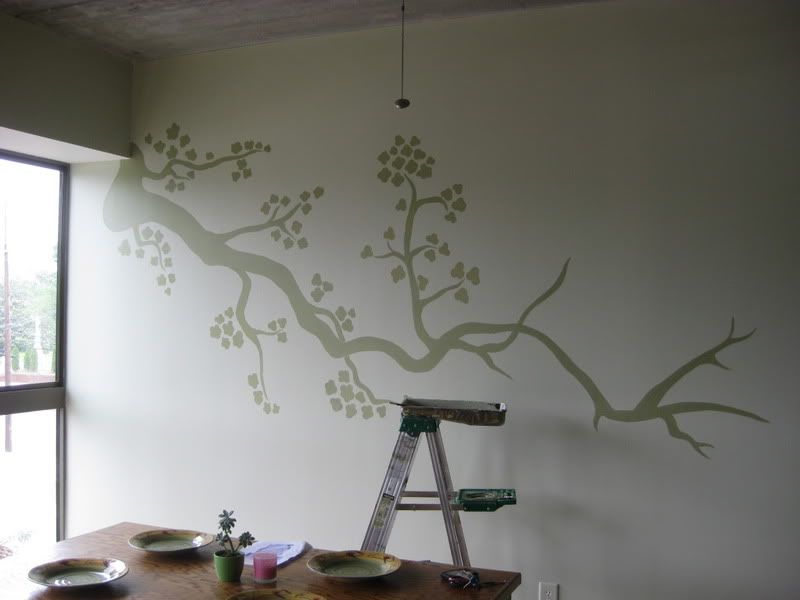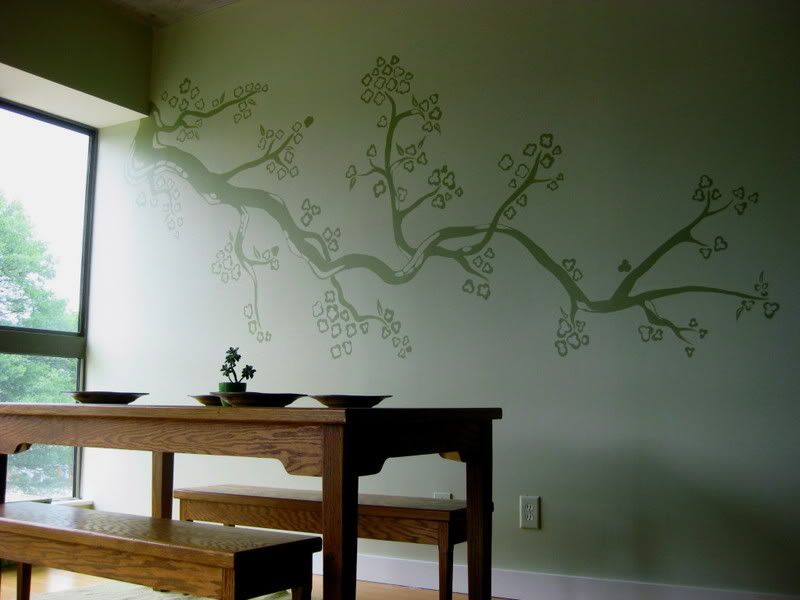 overlooking the dinner table: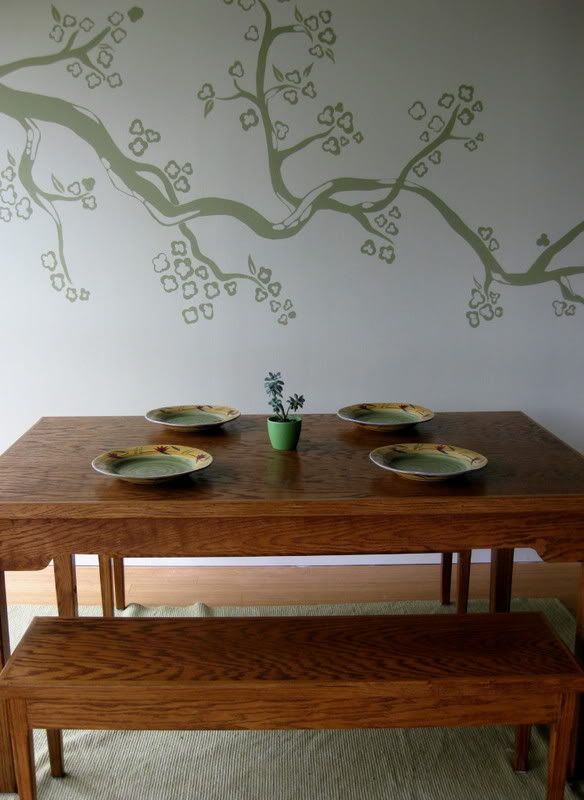 and, just for fun, here is the other side of the living space, which i also painted green. i love the color with the cabinetry and the stainless steel finishes everywhere - perfect complement!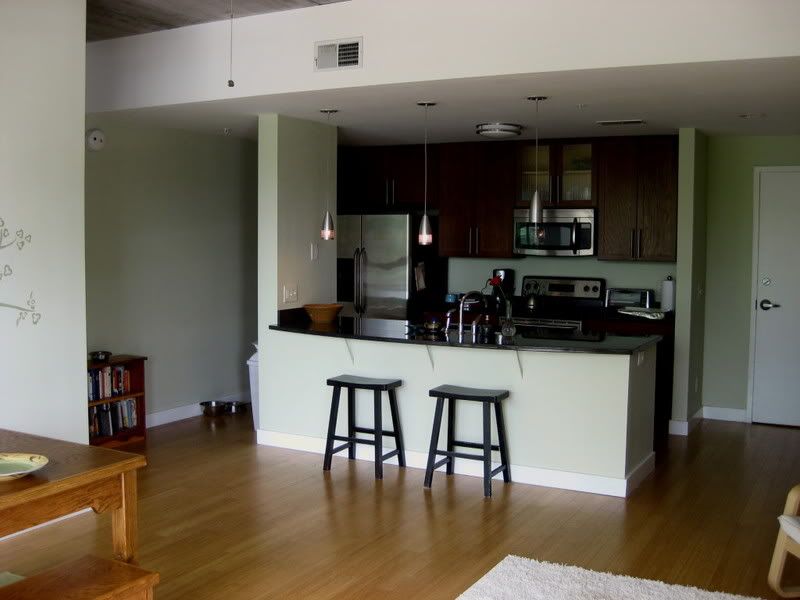 over the weekend, she did a little bit of decorating in her bedroom, which i also painted (last week.) i thought i would share a real "after" shot, now that it's all done! great work, laura!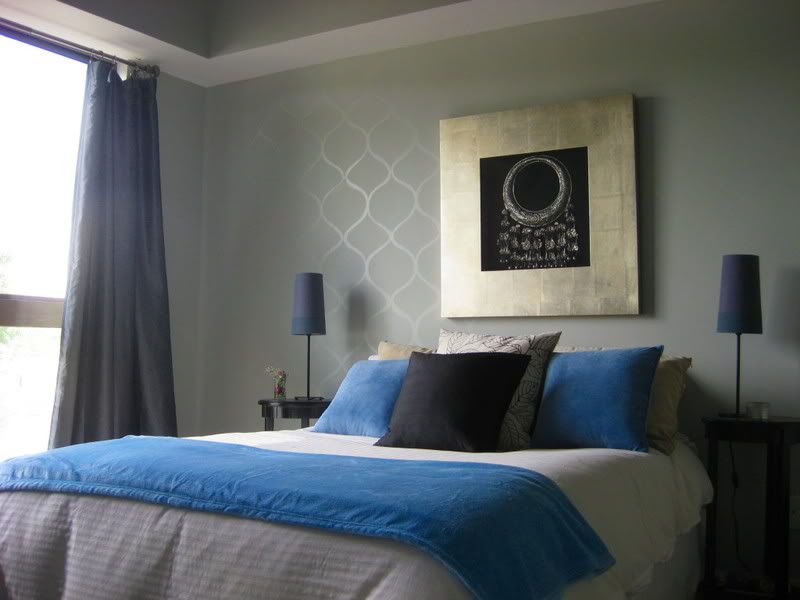 *if you live in georgia, and are interested in having decorative painting done in your home, please email me at kristen.fountain@gmail.com for questions about it.