this dresser was a piece that my client had inherited, but having found this photo in a horchow catalog, decided that it might be nicer painted to look like the piece in the photo. enter: me. :)
the catalog clipping:
and here is the before shot of the dresser: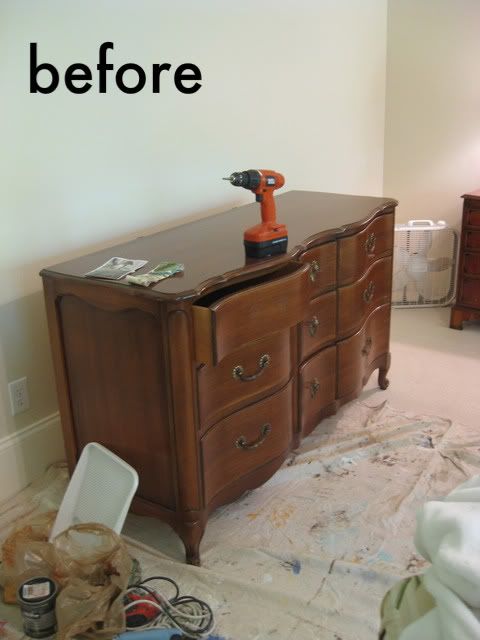 she has a ton of cornflower blues through her bedroom and entire house, so we were trying to go with a slightly more true blue color than the one in the photo. here is the final result!
with the other blues!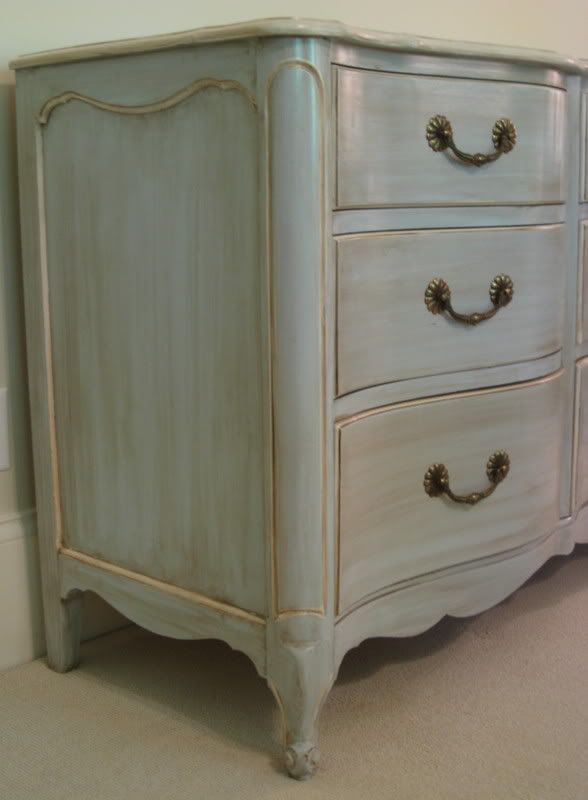 gigantic detail shot! (because i love the antiquing on this guy! it's so heavy, and i looooove heavy antiquing)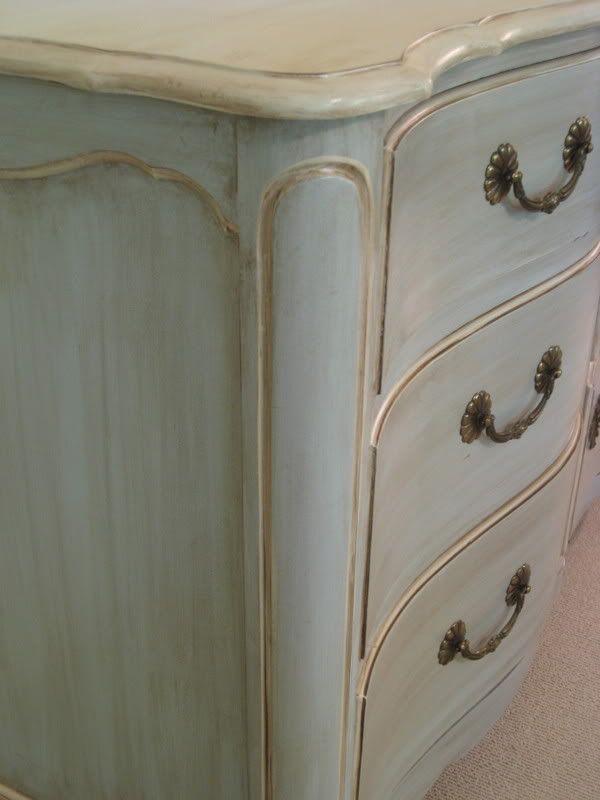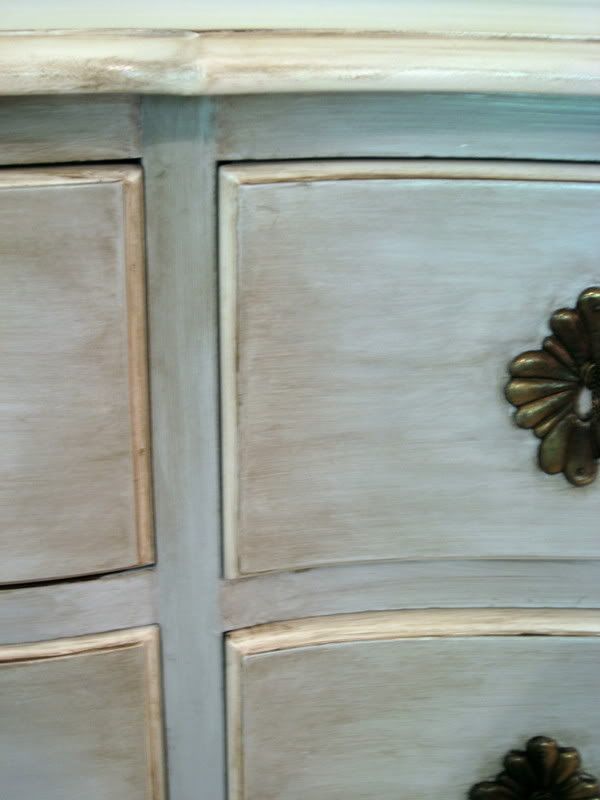 it's a little difficult to capture the exact color in the photos, because the room was dark when i took them, but you get the idea!