sometimes i get really overwhelmed and want to change everything in my house even though its not possible and i dont have the timespacemoney to do it. but. oh well. it's happening. sometimes, this is where i let my newest favorite pattern or idea happen onto a piece of furniture, instead of into my house. :)
anyway, i am kind of inspired to perhaps do a little DIY curtain switcheroo when i get back from our weekend trip...
did you guys see
michelle adams
' beautiful
rubie green
yellow and white chevron curtains in the recent issue of
lonny
? they are on page 76 (i cannot, for the life of me, find a photo of it. my internet skills are seriously lacking, i guess) they are heaven! all of the rubie green fabrics are wonderful, and i would take anything upholstered or created in any of them!
our curtains are okay, but i could totally see them being MUCH cuterrrrrr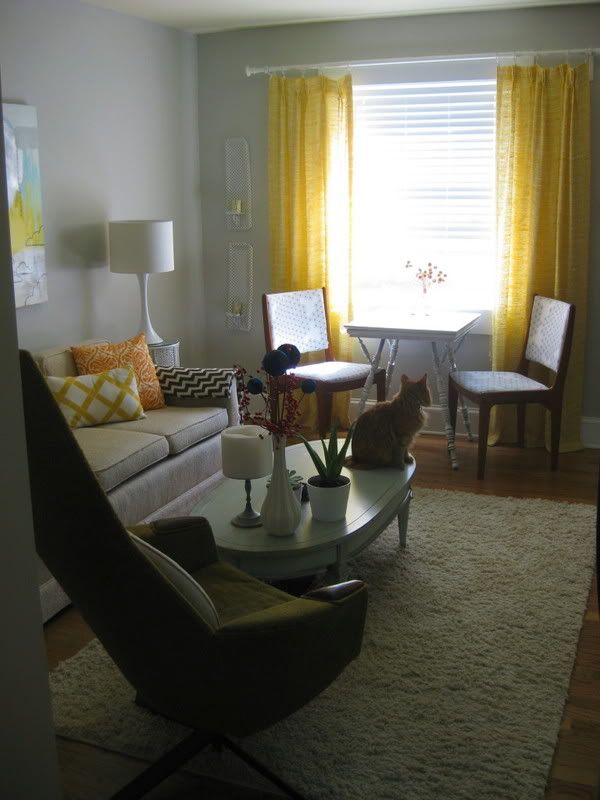 inspiration:
i know i always say this, but....stay tuned...
and have a nice weekend. we are going to florida. hopefully the sunshine follows us.