this week, i am working on a house where i'm painting the master bedroom & bath, and also the future baby nursery.
i did some custom artwork for my client to hang above her garden tub in the master bathroom. starting off, she had the builder-color paint (that sort of weird pinky-off-white color), but she really wanted to go with a grey and burgundy color scheme. i selected colors for her bedroom and bathroom, and am now doing an accent wall in her bedroom (stay tuned for pics of
that tomorrow - it's really cute!), and just completed these two panel paintings for her bathroom.
she gave me this pillow as "inspiration", but other than that, i basically had free-reign. it was really fun just playing with color and texture.
inspiration pillow: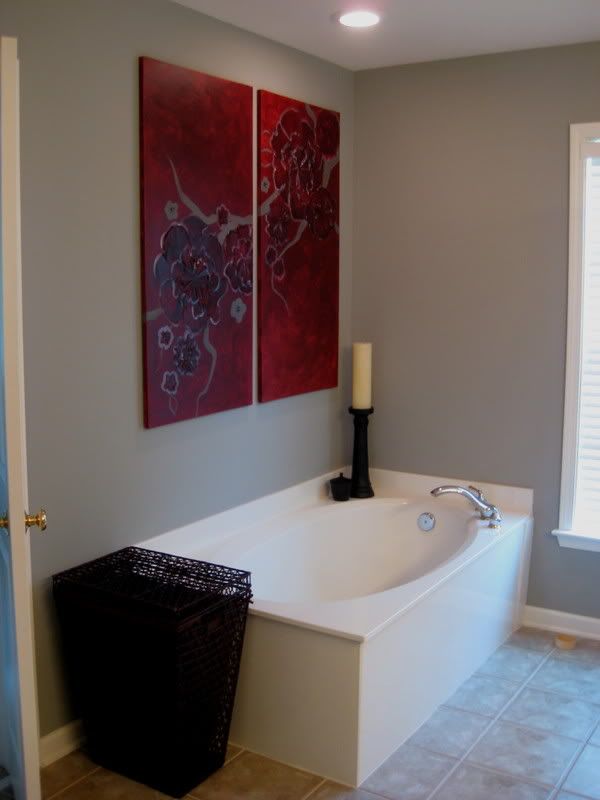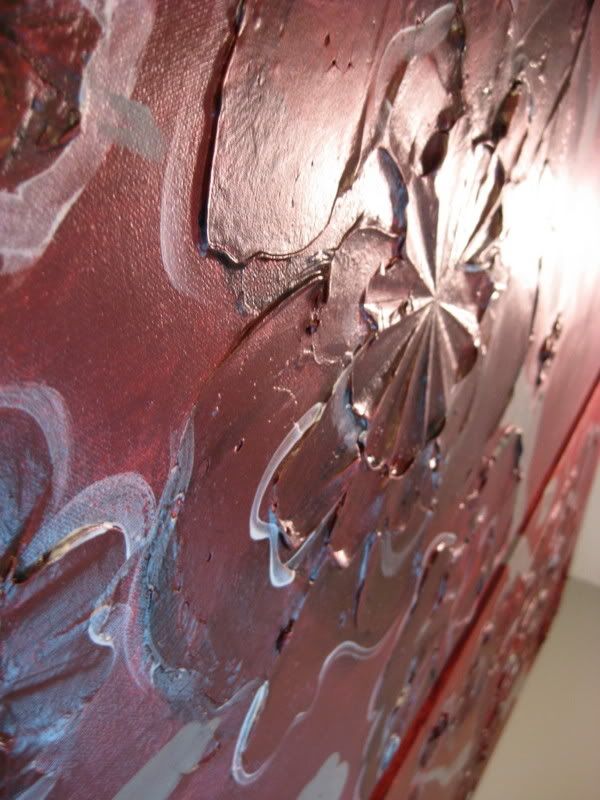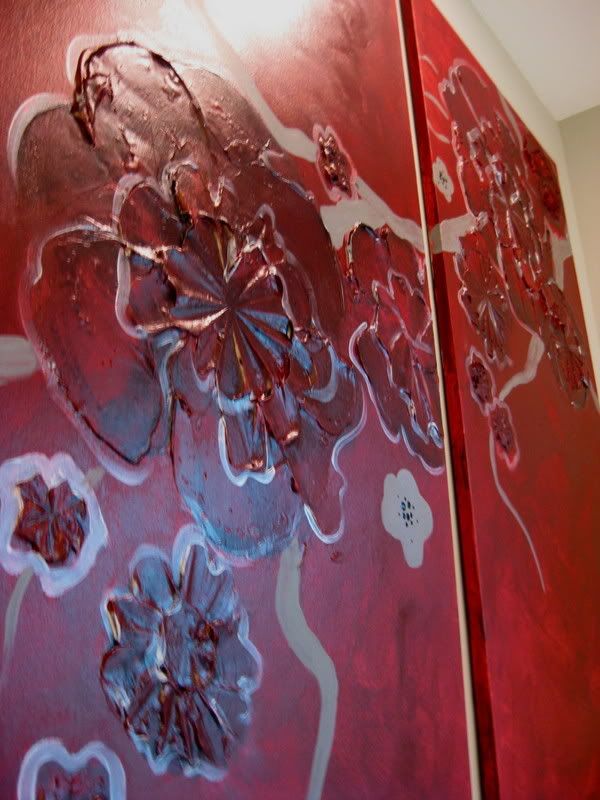 i loved the way these paintings turned out, hopefully you do too, megan! :)
custom artwork, all for under $200? bam! done! email me at kristen.fountain@gmail.com for info on creating something for youuuu.