among the many projects i've had going on this week, i completed the sweet table/chairs that were a commission from a client. she specified that she liked the alphabet theme, and wanted me to use a gender neutral color scheme, but other than that, i pretty much had free reign. it was super-fun, and she is happy with the outcome! thanks, katie!
here is a refresher of the "before:"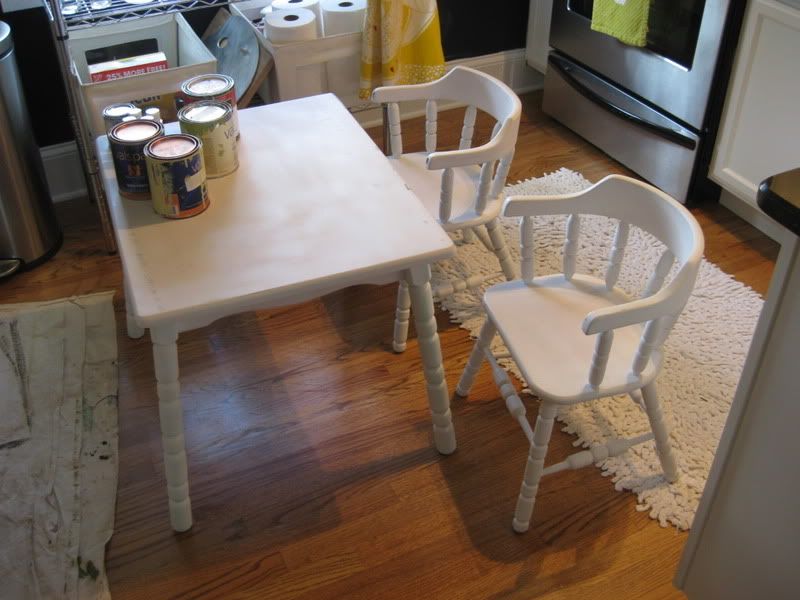 and after!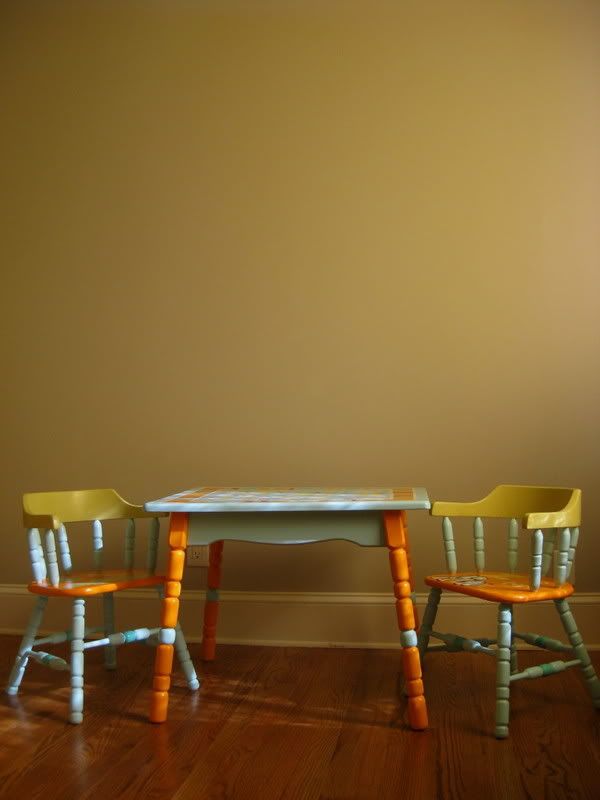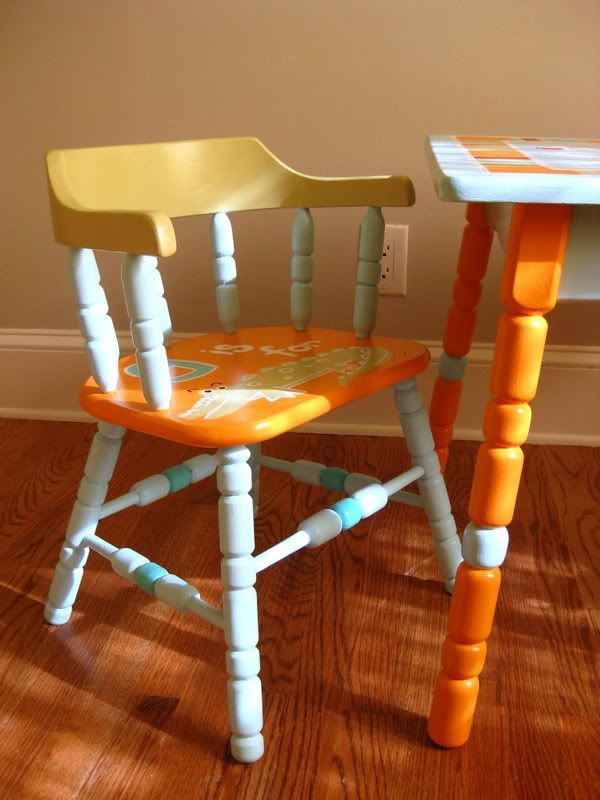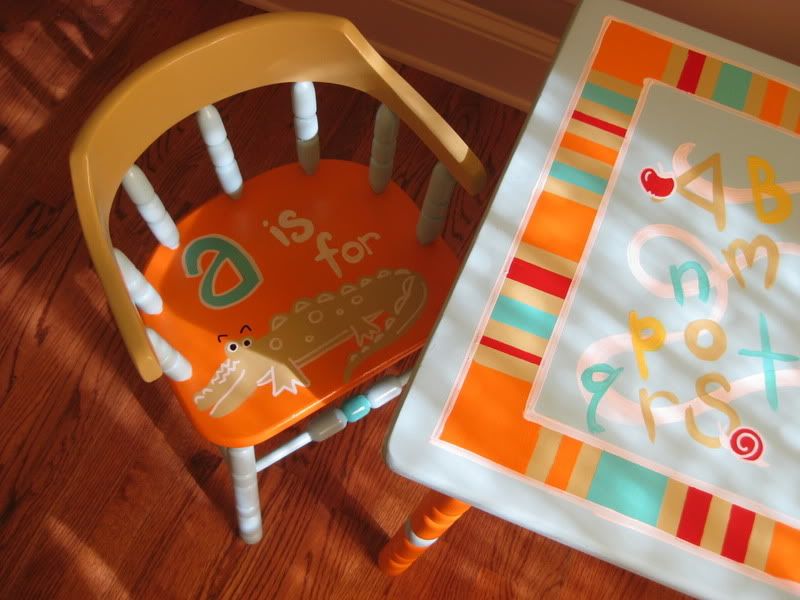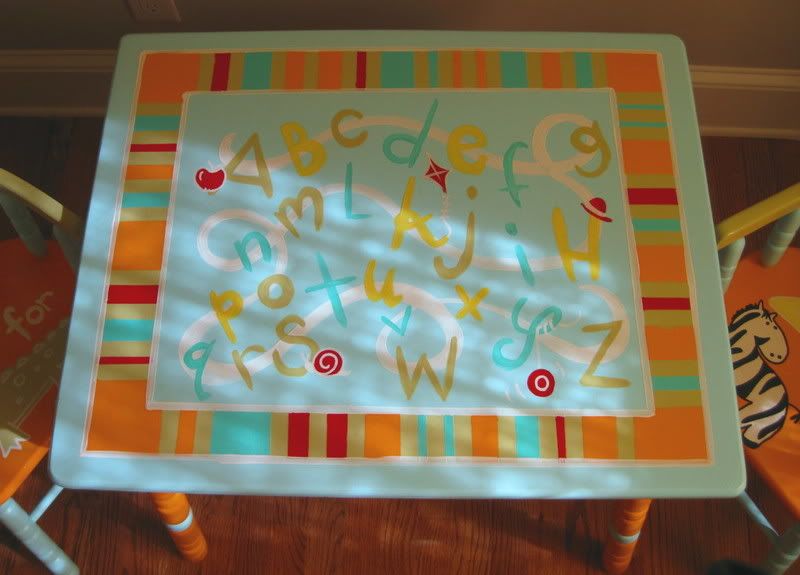 if anyone ever has old furniture that needs a little pep-up, feel free to email me with your questions about it! kristen.fountain@gmail.com...and now that i know that greyhound shipping is a cinch, it's so easy to make stuff for all of you far-away folks! woooohooo!
happy friday.