my pillow finally came! the order was lost, but here it is, 6 months after i ordered it!
after all the build-up, it probably doesn't seem like anything special, but after all of the waiting, it kind of made it feel more special when the UPS man walked up yesterday. i love it! damen at jonathan adler was such a sweetie, and wrote me a little note that said "at last! enjoy your pillow!" i will!
the chocolate and yellow match my entire house, and when i get tired of one side, i can just flip to the other side. i selected the colors and patterns myself, which was fun.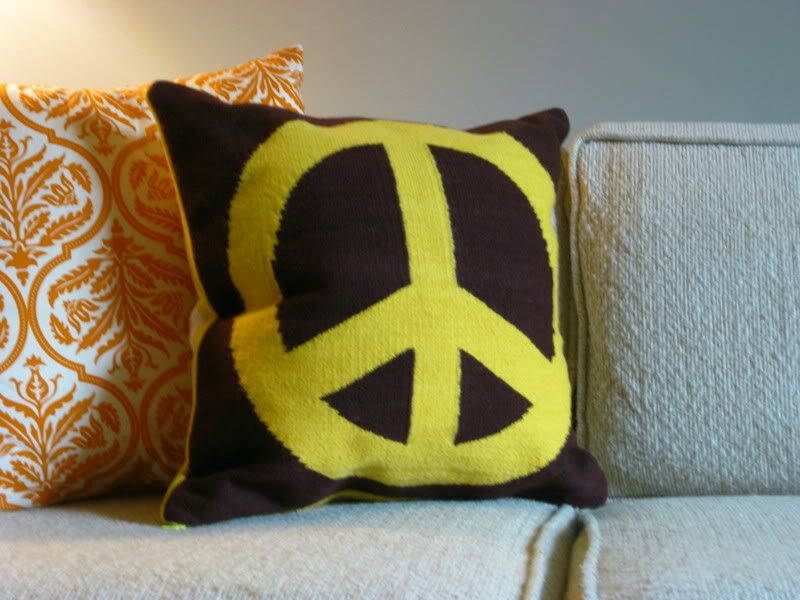 (i'm dying to paint this chain-link pattern on a wall- how cute would that be?)
the sofa: (i bought the pillow to use on our bed, but it's sitting here for right now. i might convince myself i need two of them...)