i am sorry that i have the least creative titles for my posts on the planet, friends.
anyway, i have a very full plate this week, and am going to be doing quite well to get it all done by friday...BUT i shall prevail (i hope). some of the things i have to do:
-get flight info/rental car info booked for our SPRINGBREAK2K10 trip to austin, tx next week (yay).
-find a fabulous deal on some canvases for upcoming projects and buy them (anyone got any suggestions for online places to purchase canvases?).
-make a tip top secret surprise present for a friend's wedding celebration.
-paint the cute, cute, cute coffee table i just bought at a thrift store (to sell, eventually).
-prep and paint misc. furniture for 2 stores.
paint this cute table and chairs set for a client: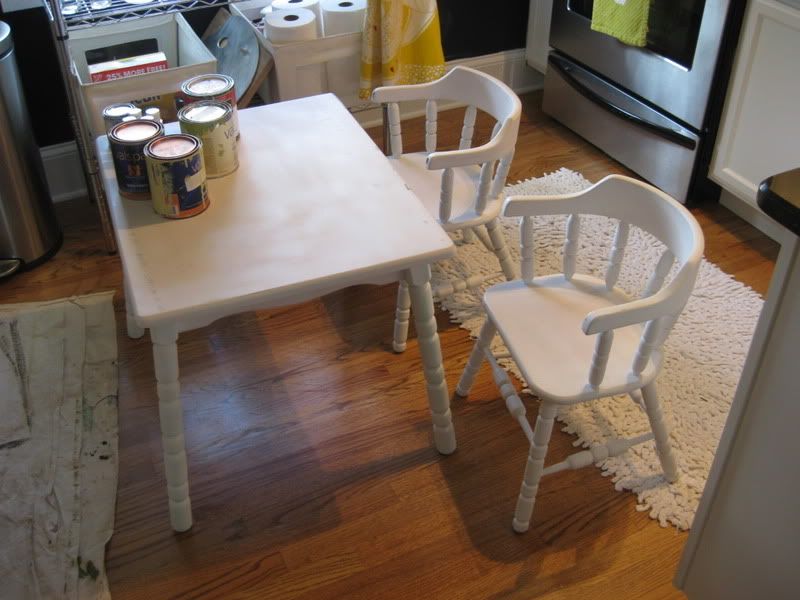 which i've already gotten a head start on: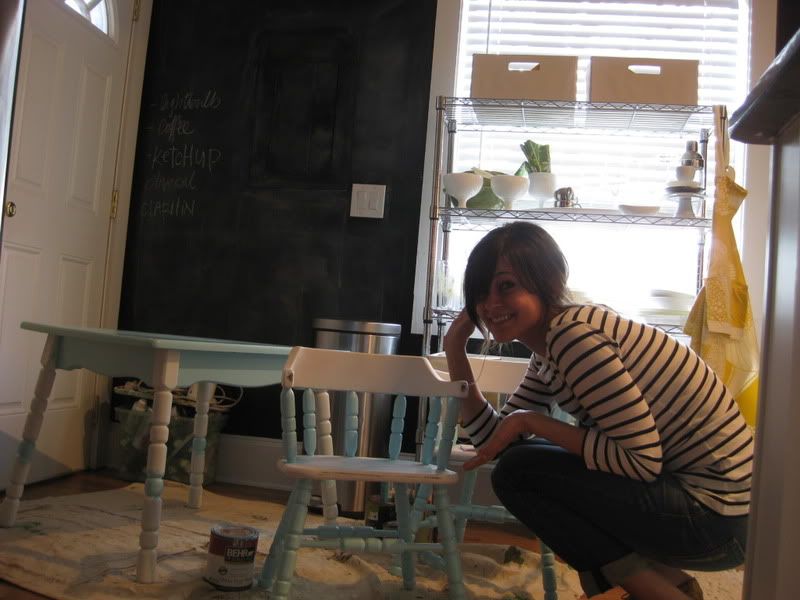 ...it's going to be really cute. and colorful. and done by saturday. (!!!)
p.s. thanks to lindsey at better after blog for
the featur
e today!