i needed a new key hook for beside our front door. i really wanted
this one from the hook lady
, but you had to have a minimum of $20 purchase, and the awesome bat hook is $15. it becomes a slippery slope of how many hooks do you really need, you know what im sayin'? heh. anyway...i didn't get the sweet bat hook (though it still hasn't left my mind...), but i did find these cute, colorful hooks at urban outfitters the other day.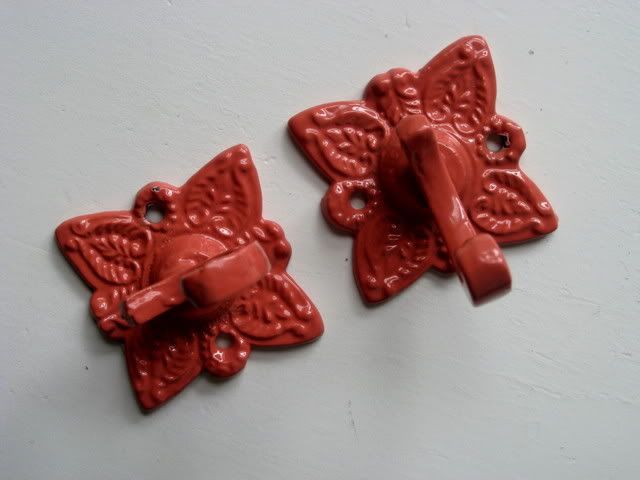 i love the coral color (coincidentally the exact color of my fingernails right now), and the size was perfect. they actually had them in lots of awesome colors, so if you are in need of some hookage, go to urban outfitters! at only $4 a pop, they're a great deal.
i whipped out some of my trusty tools and installed those bad boys. i tried to teach jordan how to use the drill at this point, but he had no interest. i guess i will continue the manly jobs around the house.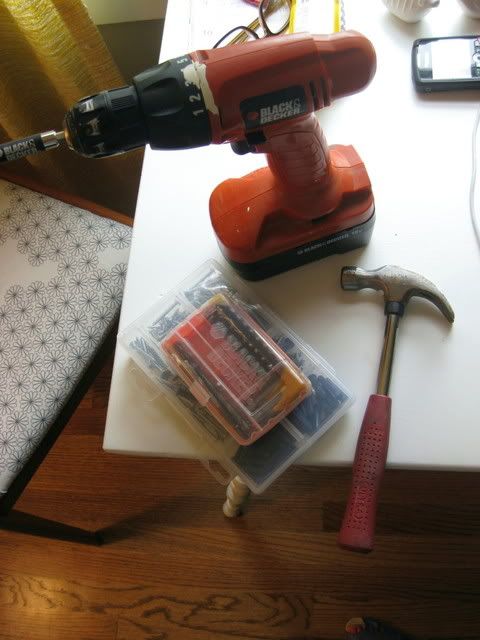 voila! you likey?
and while i'm at it, i will show you the cute band-aids i got on clearance. i prefer colorful band-aids to flesh-tone ones any day, and since i just ran out of the strawberry shortcake ones my mom got me, these will be replacing them. and no, i never bought into the 'keep calm' trend. this is as far as it will go, i guess.