it's done!
what used to look like this: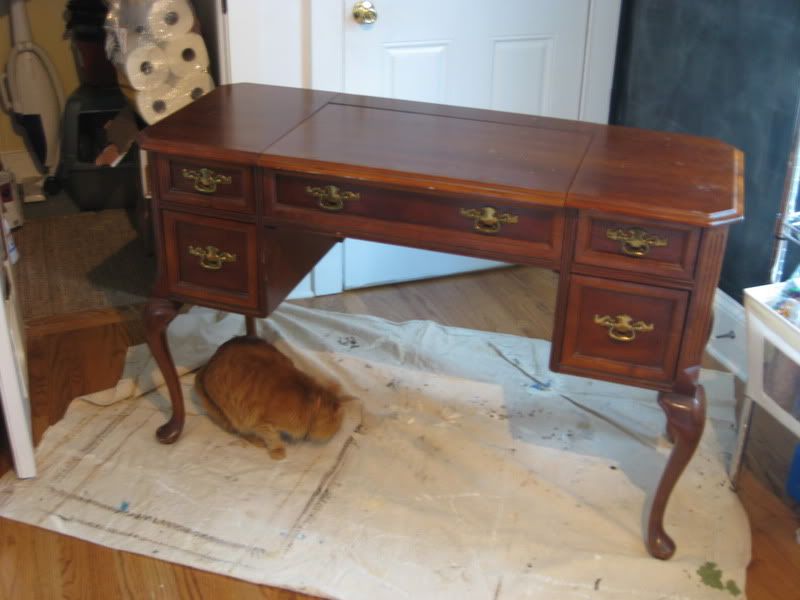 now looks like this!
i painted it kelly green (following my instincts, there) and hand-painted the black and white flower pattern in the drawer faces. the handles were also replaced with new black iron pulls.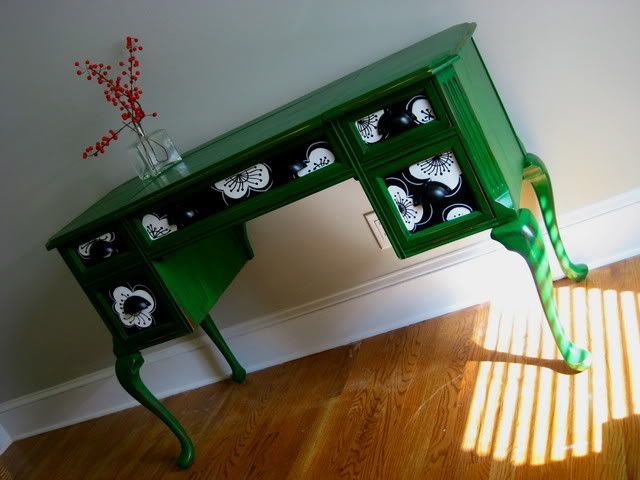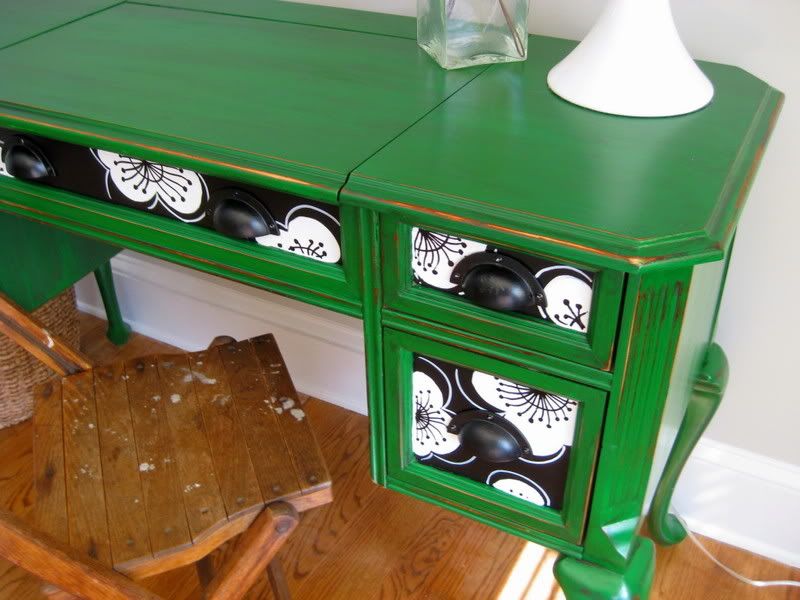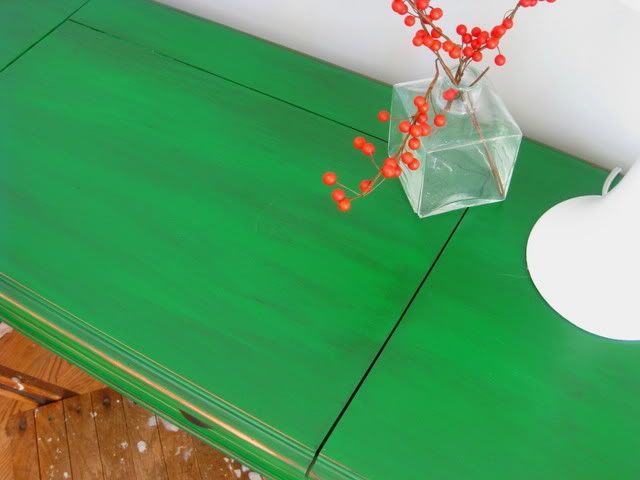 and my living room looks like this!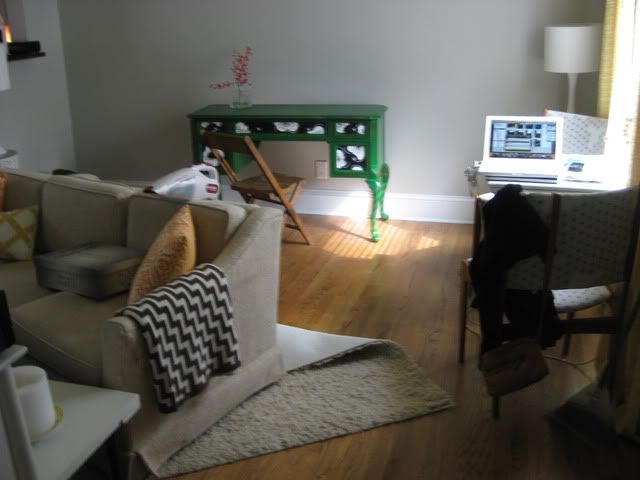 (all in the name of a good old-fashioned photoshoot. now, if i only had a better camera :) one day!)