trying to decide what to do with the big empty space above our sofa. i am thinking i am going to do a big, square painting above it. here it is now:

(it's sort of more of a rectangular area, but i like squares better than rectangles)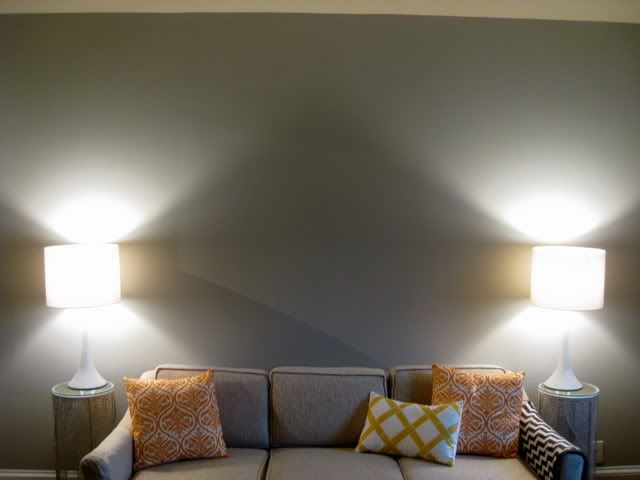 i like this photo from
design*sponge
of the painting here. i am thinking i will do something similarly modern  (without real form) for the area:
howeeeeever, i was planning all along to do something really graphic and patterny like this:
what do you think? i think i'm going to go with the former, but i'm giving it some time before i attack my canvas.