welp, last night i patched some gigantor holes in our walls (don't ask me how i have managed to accumulate so many holes in the wall in 7 months...), and today i picked up a grey!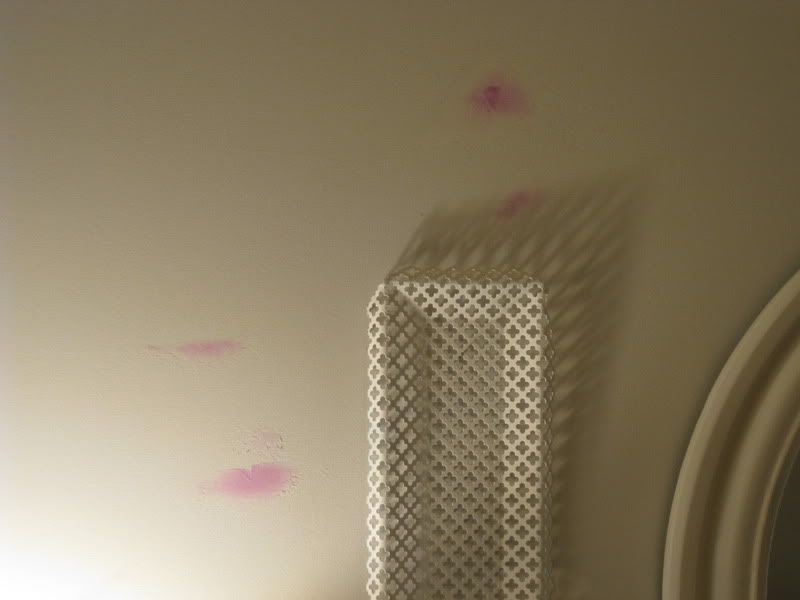 and here is a little area i sample-painted the wall with the new grey: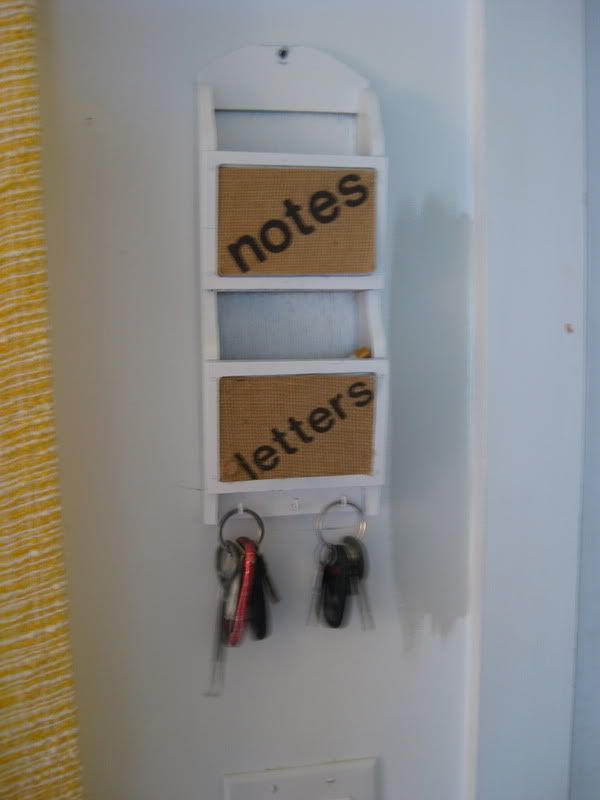 the color is from home depot, where i discovered that my dear martha's (stewart) paint now lives! i will be painting tomorrow....stay tuned for those after pics!