working on this furniture project this week..transforming these solid wood pieces to black, distressed pieces. all except for this console, which will be a pretty bluish-green color! i started on it yesterday, and it's all already looking so much better!
the fireplace mantle and brick is goin' black: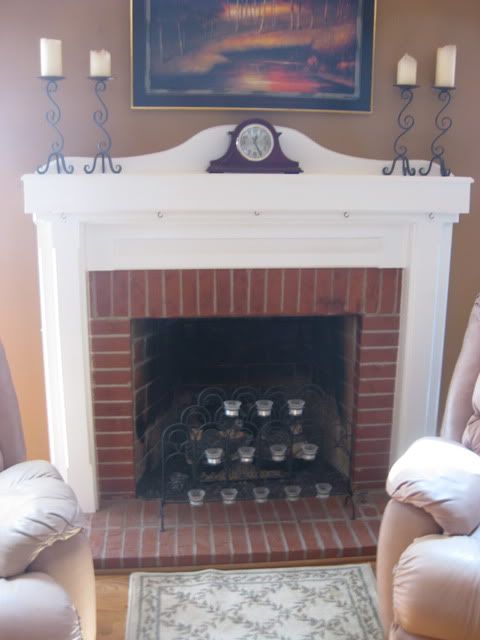 this guy is already all black, and i can't wait to do the sanding/distressing on it today. it looks so much better and the black really brought it back to life: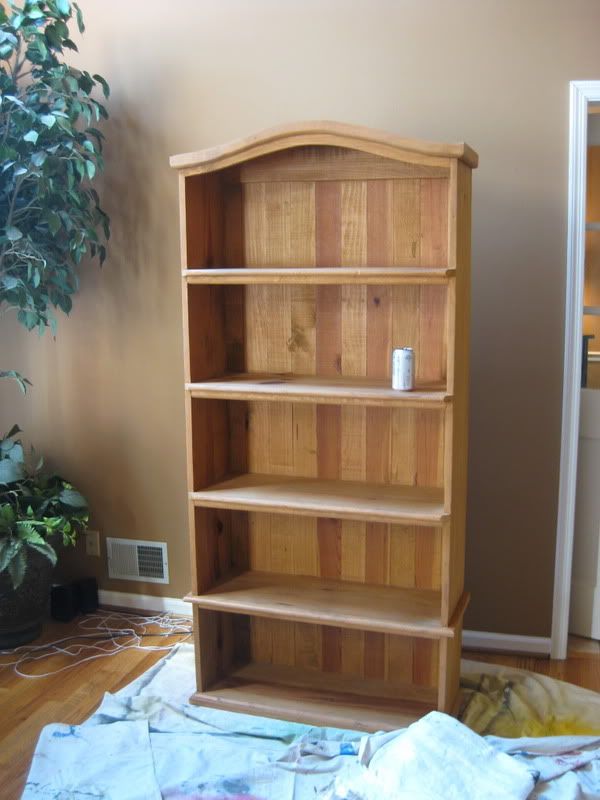 aaand, i took this photo to show you guys half-black, half-wood. it's going to look so much better, right? the room is painted brown, and everything in it is brown, so these black pieces are going to add a nice sense of weight to the room, not to mention look really pretty (i think).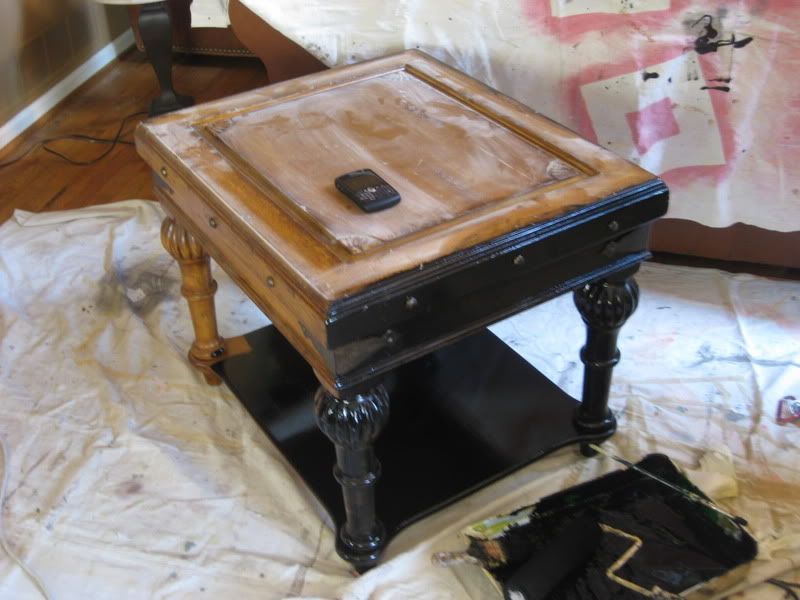 i'll be sure and share photos of the pieces when it's all done...
yesterday, i also shipped these little baby table off to chicago (it's the pink and green one that i did back in january!). i used greyhound shipping for the first time, which was really pretty easy (and affordable!). i hope it makes it there safe and sound! after i took it there all wrapped up in bubble wrap, they had me buy a box...even though they told me not to put it in one when i emailed them...oh well!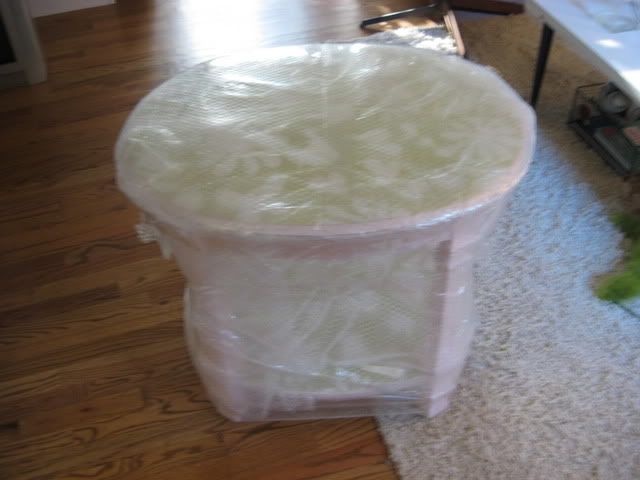 this means i'll probably be tryin' to sell you far-away people stuff more often now!
also working on this piece for a new local store that will be carrying my stuff:
aaand, finally, finishing up this project: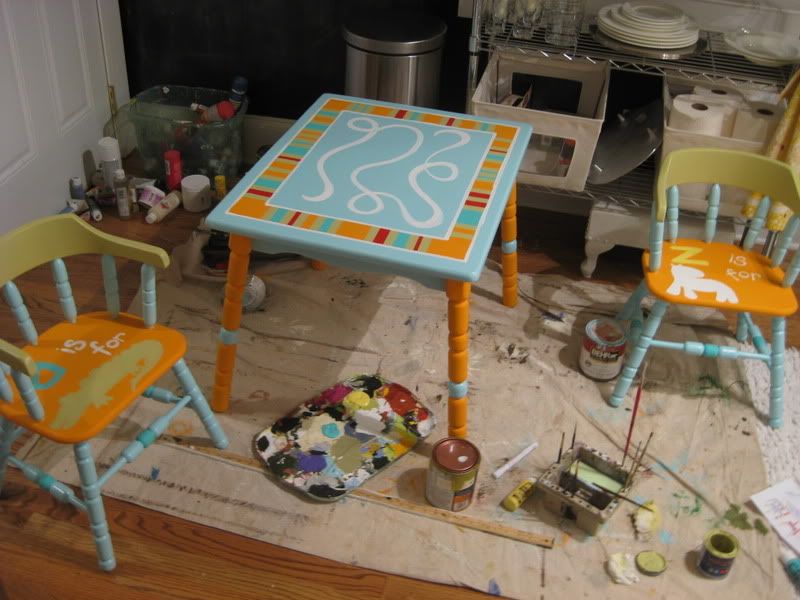 (the colors look a little crazy here because i took it at night, in our kitchen, but in real life they are playful and cute!)
phew!