this commission was for a client that already had a sign with this quote on it, but the sign didn't match her kitchen. she wanted me to do it red, black and white, and i drew inspiration from a funky set of salt and pepper shakers that she had! so fun.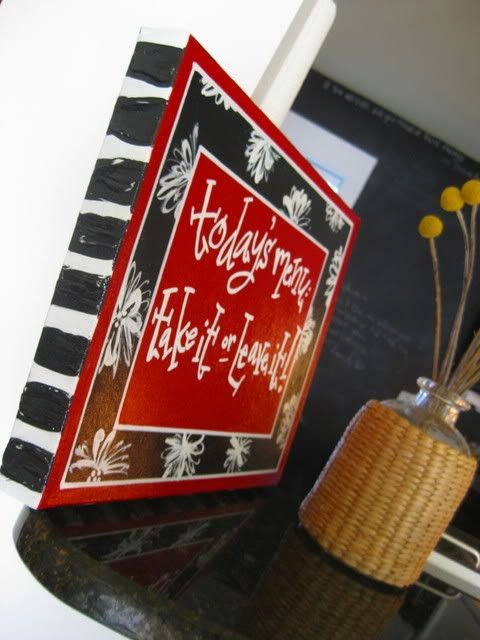 the edges of the entire canvas have a thick black and white stripe...so fun! the photos don't do it justice. i love the red, black and white combo. and can i just say that i love people that commission artwork? honestly. such a wonderful thing to do! i am loving these canvas projects that are falling into my lap lately.
to order your own (any and all colors!), email me at: kristen.fountain@gmail.com
***post edit***
here is the canvas in its new (real!) home...aren't those salt and pepper shakers CUTE?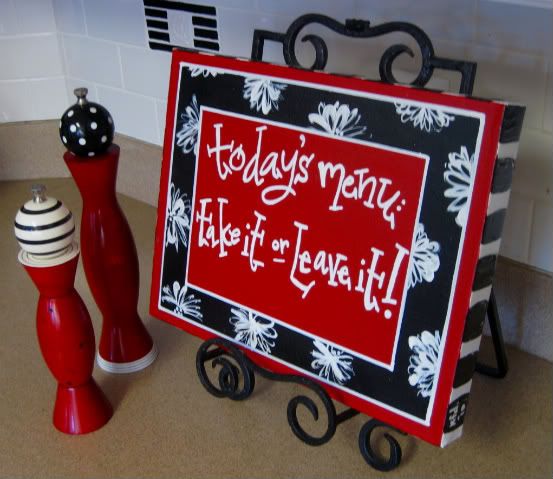 and while i'm showing some work, i'll show you what her above (black) kitchen tile used to look like. i painted the blue parts black this morning so that her red, white and black kitchen could begin to have more of a continuous color scheme. much better, huh?
before i painted the blue to black: