so, i mentioned a while back that my jonathan adler custom pillow still wasn't in. after i blogged about that, one of their customer care folks found my complaint and contacted me about the pillow. he was SO nice and SO apologetic about it taking so long, and eventually we figured out that when they contacted me about the other item i ordered, my pillow order was completely erased! sooo, long story short, the pillow has been re-ordered. 

i just figured i'd have to wait a bit longer, but today i received a surprise in the mail! an "i'm sorry" care package from jonathan adler. allll kinds of goodies to make me a happy kristen. oh so happy. look!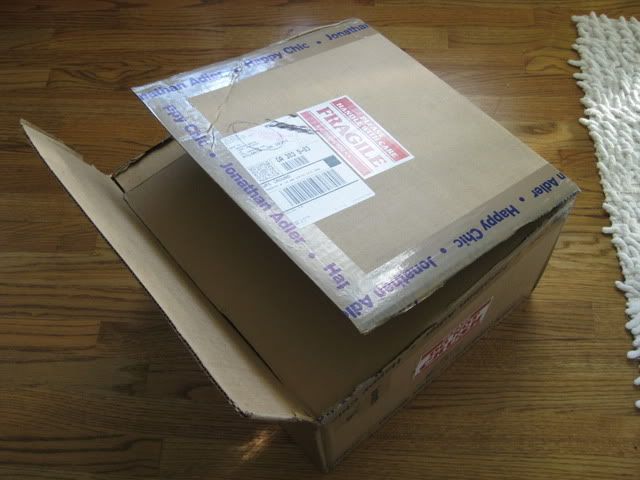 i love their packaging: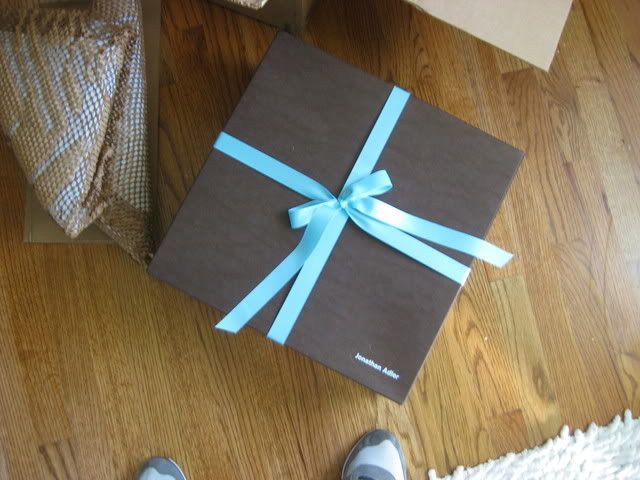 happy colorful presents!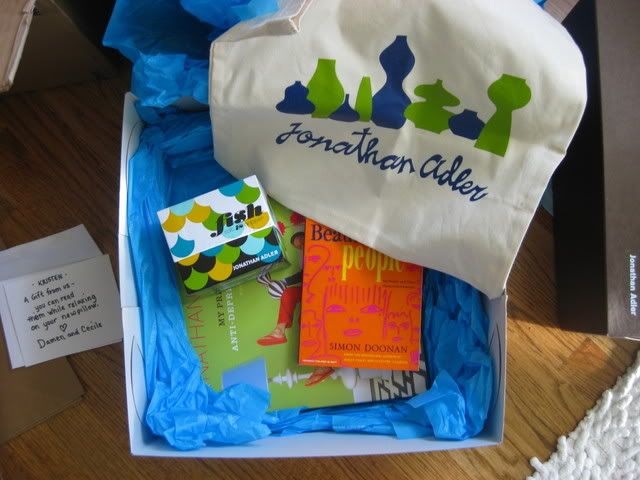 kissing fishies salt & pepper shakers: