hello! hope everyone had a nice christmas...
just wanted to share a little project that i did a few weeks ago...
i wanted to rearrange our landing area below the stairs (i bought a new dresser for our bedroom, so this small one needed a home...it really probably doesn't fit this area so great, but there is no where else for it, and i love it, so it will not be finding a new home!), so i did this:
the vase is just full of sticks from outside, and i framed another piece of handmade paper i had left over from
this table i painted
. the drawing above the framed paper is a sketch i did in a life drawing class in college.
it used to look like this:
anyway, i bought that little garden stool a few weeks ago at ross, and turned it upside down so that it would hold an umbrella. the only problem was that it was white on the bottom. so, i did what i always do and pulled out the paint and brush...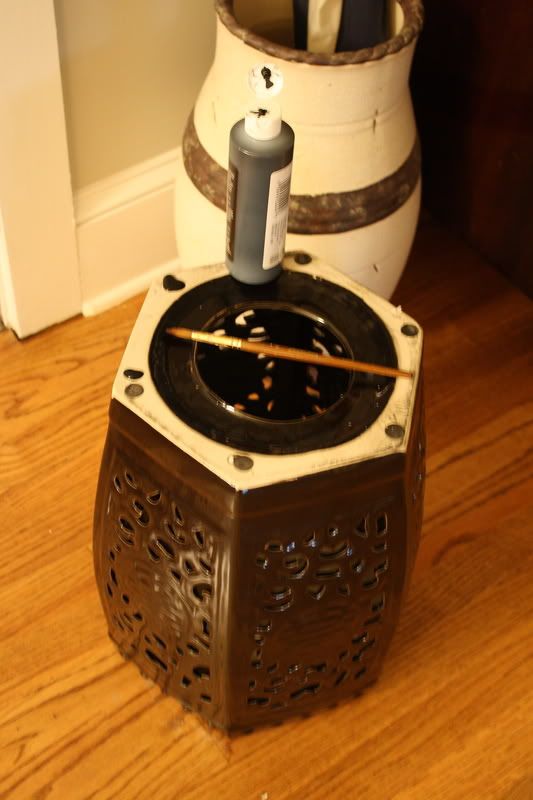 i just painted all the white parts black...